Briefing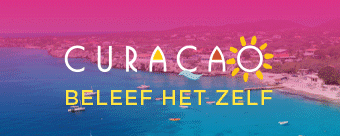 Curaçao is een plek om te ontdekken. Of je nu een bezoek brengt aan het iconische Willemstad, het levendige Mambo Beach of de avontuurlijke Westpunt, Curaçao biedt een mengeling van stads en buitenleven als geen enkel ander eiland. De zon schijnt, de stranden zijn eindeloos mooi maar er is nog veel meer te beleven. Ontdek culinaire kunsten, avontuurlijke uitstapjes, frisse ondernemingen en heel veel cultuur. Oftewel, #Beleefhetzelf.
What do we want an influencer to do:
Hoi Curaçao Lovers! In deze tijden zijn we allemaal wel toe aan een zonnige throwback, wie doet er mee?
Zoals je kan begrijpen is voor iedereen een lastiger periode en voor een bestemming als Curaçao is het heel vervelend om tijdelijk niet meer Dushi vrienden te mogen ontvangen. Daarom willen we jou vragen om jouw herinnering te delen om zo ook jouw volgers ook even weg te kunnen laten dromen bij het idee van een heerlijke dag onder de Curaçaose zon, een dag die hopelijk weer snel aan gaat breken.
Dus is onze vraag, zou je de komende dagen eens wat van jouw Curaçao-content willen posten om Curaçao te steunen in deze lastige tijden? Als je @curacaotb en #Curacao gebruikt dan zien ze dat jij ook aan hen denkt.
We hebben daarnaast ook wat leuke filmpjes gemaakt waarin Curaçao locals Dushi activiteiten en tutorials delen die je thuis kan doen. Het zal natuurlijk top zijn als jij die ook kan delen op jou stories!