Briefing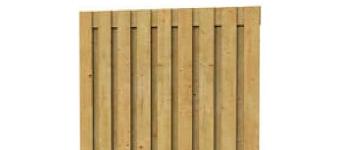 Uw carport houdt uw auto schoon, droog en veilig. Het is een goed alternatief voor een garage, of een handige uitbreiding. Carports zijn kant-en-klaar te koop, maar hoe geschikt zijn deze? En hoeveel plezier beleeft u hieraan? Het is vrij simpel om zelf uw houten carport te bouwen, als u de juiste onderdelen heeft.
Tuinschermen bieden een mooie en relatief eenvoudige manier om uw tuin af te schermen. Ook zijn houten schermen een prima alternatief voor traditionele schuttingen. U kunt uw tuinafscheiding minder bewerkelijk en dus eenvoudiger maken van kant-en-klare Douglas tuinschermen of hardhouten tuinschermen.
What do we want an influencer to do:
Graag zouden wij een artikel op jouw website willen hebben over het maken van een carport en het kopen van tuinschermen. Het artikel zal dus gaan over het verbouwen/redesignen van een tuin en ruime om het huis. Het is de bedoeling dat er awareness gecreëerd wordt voor Houthandelonline, om zo de vindbaarheid maar uiteindelijk ook de verkoop voor particuliere klanten te stimuleren. Het doel is dus om potentiële klanten enthousiast te maken om zelf een carport te gaan maken en/of tuinschermen te gaan plaatsen, en om het benodigde materiaal daarvoor bij Houthandelonline aan te schaffen.
Wij verwachten een artikel met daarin minimaal 2 links naar de volgende landingspagina's:
https://www.houthandelonline.nl/zelfgemaakte-carports (anchor text: zelfgemaakte carports)
https://www.houthandelonline.nl/tuinschermen (anchor text: tuinschermen)