Briefing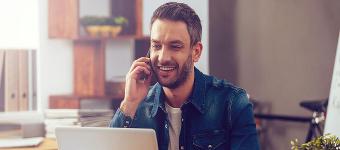 Cheapp is een nationale spelers op het gebied van verzekeringen. Cheapp is nog redelijk onbekend, maar concurreert op veel zoekwoorden met grote partijen zoals de Independers, Pricewise en Unive. Dit willen we graag zo houden en verder gaan groeien. We willen ons nu wat meer gaan focussen op de ZZP markt. Op de website www.cheapp.nl zie je er ook al specifiek een menu item aan toegewijd welke velen verzekeringen voor ZZP'ers bevatten. We willen door middel van kwalitatieve links net even dat extra zetje in de rug hebben om ook daadwerkelijk tussen de concurrenten te komen.
What do we want an influencer to do:
Graag zien we dat je een link plaatst naar https://www.cheapp.nl/zzp-verzekeringen in een relevant artikel of post. Het moet voor de bezoeker een meerwaarde hebben om door te klikken. Een afbeelding is bijvoorbeeld niet per se nodig.