Briefing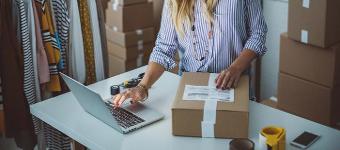 De aanleiding is natuurlijk rampzalig, maar veel mensen hebben tijdens de lockdown ontdekt dat je best veel op afstand kunt regelen. Steeds meer restaurants leveren aan huis, kappers sturen shampoo's op en steeds meer artikelen worden thuisbezorgd. Dit zorgt in de e-commerce voor weer allerlei nieuwe bedrijfsideeen. Richt jij je met jouw website ook op een doelgroep die hier misschien over nadenkt? Dan zoeken wij jouw hulp!
Wij van Ondernemen & Internet helpen ondernemers met het digitaliseren en optimaliseren van hun onderneming. Zowel qua marketing, website, werkkapitaal maar ook gewoon tips over hoe je online geld kunt verdienen. De campagne is specifiek gericht op het starten van een webshop maar we hebben ook pagina's over 'online geld verdienen' of 'online verkopen' dus als die onderwerpen jou wat beter liggen kun je dat zeker laten weten. Waarschijnlijk hebben we daar (binnenkort) ook wel interesse in.
What do we want an influencer to do:
Om de vindbaarheid van onze website te vergroten, zijn we op zoek naar websites die goed aansluiten bij deze campagne. Je schrijft een artikel dat geheel aansluit bij jouw website en doelgroep. Deze komt permanent op je site en draait dus gewoon mee in rubrieken/archieven en krijgt geen aparte behandeling. In het artikel plaats je het liefst twee links, zie voorwaarden voor de tweede link.