Briefing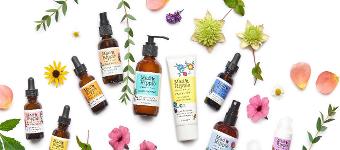 Denk jij weleens na over wat bewustere keuzes voor je verzorgingsproducten, make up of in je huis? Dan zijn we op zoek naar jou.
Wij willen graag mensen inspireren wat bewustere keuzes te maken. We willen laten zien dat bewustere keuzes niet stoffig zijn, maar juist hip en cool.
Wij willen de consumenten bereiken die niet overwegend biologische, duurzame of natuurlijke producten kopen, maar wel steeds vaker een duurzaam, biologisch of natuurlijk alternatief overwegen en zo nu en dan iets uitproberen. Wij hebben bewust gekozen om niet onze huisstijl en alles eromheen overwegend groen te maken, want wij willen juist die groep aanspreken die hier niet al heel fanatiek mee bezig zijn.
Veel mensen hebben nog steeds het geitenwollensokken imago in gedachten met betrekking tot duurzame, biologische en natuurlijke producten. Juist deze groep mensen willen wij inspireren bewustere keuzes te maken en ze laten zien dat duurzame, natuurlijke en biologische producten ook goed, mooi en cool kunnen zijn.