Briefing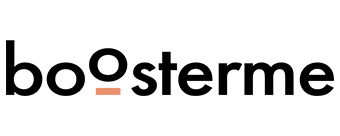 De BoosterMe is een stoelverhoger voor de Stokke Tripp Trapp stoelen. Door middel van de BoosterMe kan de kinderstoel nu ook aan het keukeneiland of een verhoogde tafel zitten. Wij willen dat ons product bekend staat om zijn praktische, maar zeker ook moderne design. Het product is erg handig.
Bestemd voor moeders en kleine kinderen
Mensen met een tripp-trapp stoel
Mensen met een keukenbar / keukeneiland / verhoogd aanrecht
What do we want an influencer to do:
Wij zien graag dat influencers de BoosterMe onder aandacht brengen bij onze doelgroep: jonge moeders en vaders. Dit kan zijn door een review, maar ook zeker door te posten over het product. Wij willen graag meer bekendheid rondom het product en hopen hier ook (meer) verkopen uit te krijgen. Graag zien wij dat je professionele afbeeldingen plaatst die wij mogen reposten, uiteraard met vernoeming.
In overleg kunnen we een give-away starten en kun je eventueel een kortingscode delen. Geef in je pitch aan hoe jij denkt ons product zo goed mogelijk onder de aandacht te brengen.