Briefing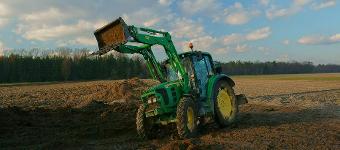 Truck1 is one of the largest commercial vehicles marketplace created to sale and buy trucks, trailers, agricultural machinery, buses, delivery vans and other equipment. It's a place where customers can put their ads in order to find the best truck and machinery deals. We provide a lot of constantly updating sale offers from leading European sellers and manufacturers.
What do we want an influencer to do:
You've got to create a blog post relating to John Deere corporation's activity. It might cover some transportation event such as a farming trade fair, brief financial report, note about John Deere releasing or launching new tractor mass production, whatever. In case each of above topics don't fit the website thrust, feel free to compose something about digital marketing connected to online wholesales and global niche websites accumulating hundreds of thousands of items for sale on theirs boards and heavily faciliating sales worldwide. Truck1.nl is supposed to be presented like a marketplace like that in the specific area of heavy-duty machinery and agricultural equipment. Other than that, Truck1's mention would better be delivered incidentally without pushing too much advertising into the context. There's no point noting "Truck1 is da freaking best in the business". The whole Truck1 thing must be ingrained into the writing in a very low-key way, limiting itself to naming Truck1 straight in 1 or 2 sentences at max.