Briefing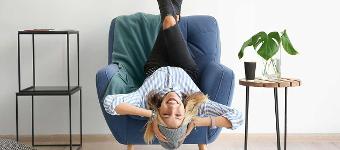 iSalu doet iets heel simpels. We brengen woningverkopers, zonder kosten, in contact met zo veel mogelijk potentiele kopers. Zelf je huis verkopen is zeker spannend, maar hoeft niet moeilijk te zijn!
Voor de verkoper verzorgen we, op onze kosten, een professionele woning presentatie op funda. Op onze kosten, waarmee iSalu de eerste makelaarsdienst is met het lef om financiele risico's te nemen. De verkoper verkoopt, dus bepaalt zelf welk bod hij/zij aanvaart. Wij blijven beschikbaar voor onafhankelijk advies en verzorgen de koopovereenkomst.
Alle kijkers bieden we een biedingsperiode zonder stress, zonder druk en zonder 'makelaars mist'. Het kopen van je nieuwe thuis is een belangrijke beslissing, dus die moet in alle rust kunnen nemen. Het iSalu platform informeert je automatisch bij nieuwe bieidingen en je kunt zo vaak als je wilt een bod uitbrengen. Een vaste biedingsperiode, 100% transparantie, geen gesloten enveloppes en ook geen voorkeursbehandelingen voor collega (aankoop)makelaars.
Apply to join this campaign
Do you want to join this campaign? Log in or sign up and apply straight away!