Briefing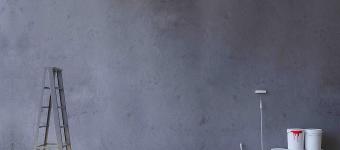 Ontdek de wereld van Home of Concrete. Creëer nu zelf unieke stijlelementen binnen uw interieur. Of dit nu een trap, vloer of badkamer is, met dit product kunt u alles zelf. Kant en klaar geleverd in de gewenste kleur!
Home of Concrete is een startup dat betonlook verf verkoopt. Dit is product dat inspeelt op de trend van betonlook inrichtingen. We merken dat de vraag naar ons product ontzettend groot is maar dat nog niet iedereen ons weet te vinden. Vandaar dat wij graag samen met influencers ons product en de website bekender willen maken.
What do we want an influencer to do:
We zijn op zoek naar diverse samenwerkingen:
Blog posts waarin de nieuwste interieur trends worden beschreven, met daarin in een duidelijke benoeming en backlink naar het domein van Home of Concrete.
Instagram & facebook posts zijn erg interessant om het bereik van het bedrijf en product te vergroten.