Briefing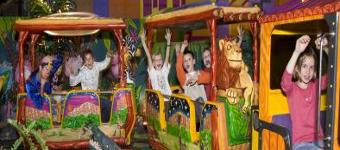 NapPas
Goedkoper met het gezin eropuit? Begrijpelijk, dat u dat wilt. Zo'n uitje kan soms best duur zijn. Wij hebben dé oplossing voor u: een speciale kortingspas waarmee u talloze uitjes kunt bezoeken. Of ben jij bijvoorbeeld van plan om het avontuur aan te gaan met die spannende skydive? Vind je alleen de kosten een beetje hoog? Dan kan de NapPas ook een uitkomst zijn.
✓ Meer dan 300 dagjes uit in Nederland
✓ Neem 3 anderen mee op 1 pas
✓De NapPas is heel het jaar geldig
KORTINGSPAS
Deze kortingspas heet de NapPas. Heeft u al een NapPas op zak? Talloze gezinnen en liefhebbers van uitjes gingen u al voor. De NapPas biedt korting op meer dan 300 verschillende uitjes. Tot 50% korting! Onbeperkt en altijd korting voor maximaal 4 personen. De kortingspas heeft u waarschijnlijk na één of twee uitjes al weer terugverdiend!
OPDRACHT
Wij leveren unieke content aan van 400 woorden. Het artikel gaat over tips voor een dagje uit met het gezin. In de content is 1 link opgenomen naar NapPas.nl. Het artikel moet permanent geplaatst worden. Wij houden rekening met de communicatiestijl van de website van de publisher. Deze is ook vrij achteraf aanpassingen te doen. Let op!! Maximale vergoeding voor plaatsing: €50 en een DA van >20.
Link

Anchor text / Link title

Leuk dagje uit
Conditions
Other Conditions
Domain Authority van minimaal: 20
Permanente plaatsing
Minimaal 1 afbeelding
Ten minste 300 woorden
Channels
Wanted Categories

Social
Family & Parenting
Arts & Entertainment

Campaign closes

10 months ago

Submitted before date

10 months ago