Briefing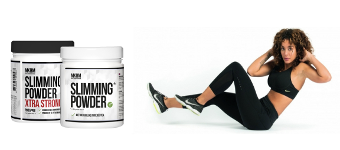 MKBM Slimming * Powder is een poeder die helpt bij het afslanken. Deze formule met onder andere cafeïne, groene thee en guarana is speciaal ontwikkeld als ondersteuning tijdens een dieet of bij het droogtrainen.
De natuurlijke ingrediënten in de MKBM Slimming * Powder stimuleren niet alleen vetverbranding, maar zorgen er ook voor dat jij gedurende dag meer energie hebt. Dat is niet alleen handig als je actief sport, maar helpt ook het futloze gevoel tijdens een dieet tegengaan. MKBM Slimming * Powder hoef je maar één keer per dag te nemen. Meng het poeder met water en je krijgt een limonade zonder toegevoegde suikers.
Het product bevat bèta-alanine. Dit aminozuur heeft een gunstig effect op spierprestatie.
What do we want an influencer to do:
We zijn op zoek naar influencers die bezig zijn met fitheid, gezondheid en voeding en die het leuk vinden om de MKBM Slimming powder te proberen en hierover hun mening willen geven. Direct na inname merk je dat je meer energie krijgt en dat je hongergevoel afneemt. Het zou fijn zijn als je dit benoemt in je review. Wil je het product puur gebruiken om af te vallen, is het aan te raden het product minimaal 2 weken te gebruiken.
Eigen initiatief bij het maken van de content wordt gewaardeerd, graag zien we een concreet plan in je pitch. Hoe ga jij ons helpen meer verkopen te realiseren en onze MKBM shop en de MKBM Slimming Powder te promoten.