Briefing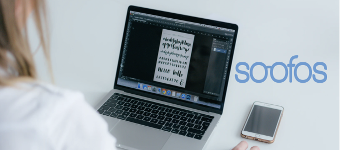 Soofos is hét Nederlandse leerplatform. Je vindt er honderden online cursussen over de meest uiteenlopende online cursussen. Met ons abonnement kun je onbeperkt online cursussen volgen. Leer bijv. over Photoshop, Marketing, Fotografie, Meditatie, etc. Je kunt alles leren, onbeperkt. Soofos is dus de leukste én meest toegankelijke manier om nieuwe dingen te leren! Van hobby tot zakelijke skills - voor alles hebben we cursussen beschikbaar!
We willen graag meer bekendheid voor het onbeperkt online leren. Zeker in deze tijden is dit voor veel mensen een flexibele en toegankelijke oplossing!
What do we want an influencer to do:
Graag zien wij een leuk artikel over ofwel het onbeperkt leren abonnement, inclusief welke cursus je zou kiezen of aanraden. Daarbij verwachten we dat er specifiek benoemd wordt dat je nog heel veel meer kan leren. Daarnaast kan iedereen het 7 dagen gratis uitproberen. Het is mooi als dat benoemd wordt (dat je gratis kan starten).
Volg je liever een cursus zelf om hier een mooie review over te schrijven? Dan is dat zeker mogelijk. Geef aan in je pitch hoe jij de samenwerking voor je ziet.