Briefing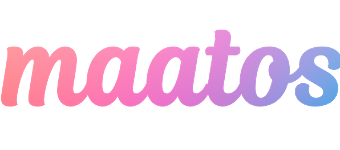 Met Maatos creëer je eenvoudig jouw eigen professionele cursus website. Geheel in jouw eigen stijl, en met alles zelf in beheer.
We helpen graag mensen met het opbouwen van hun eigen cursus omgeving. Met onze software en tools wordt het eenvoudig gemaakt om een eigen online omgeving te maken én om jouw eigen cursussen te gaan verkopen. We willen graag meer bekendheid krijgen voor het product. Momenteel groeien we enorm hard, maar we groeien graag nog verder door!
What do we want an influencer to do:
Je geeft zelf online cursussen, of wilt dit gaan doen, en/of
Je begeleid mensen bij het maken en verkopen van online producten en/of
Je reviewt regelmatig software en/of
Je hebt een doelgroep waar veel coaches/trainers in zitten
Voor deze samenwerking verwachten we dat je een review maakt over Maatos en hierover schrijft op je website of een video maakt op YouTube. Zorg ervoor dat je naar ons linkt in de blog of de beschrijving van de YouTube-video.
Apply to join this campaign
Do you want to join this campaign? Log in or sign up and apply straight away!