Briefing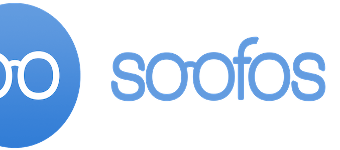 Kennis moet gedeeld worden! Zelf bepalen wat, waar en wanneer je leert: met Soofos stel je je eigen pad samen. Of je nou kennis wilt opfrissen, iets volledig nieuws wilt leren of gewoon nieuwsgierig bent — voor vrijwel elk onderwerp bieden we een zorgvuldig samengestelde cursus.
Met onze online cursussen leer je een breed scala aan nieuwe vaardigheden op een leuke, interactieve manier. Met video's van de beste instructeurs en praktische opdrachten leer je snel en op een toegankelijke manier je nieuwe skills toepassen. Geen saaie boeken of seminars — jij gaat aan de slag!
Dankzij Soofos Plus hoef je niet meer te kiezen: je kunt onbeperkt door blijven leren. Zo ontdek je meer over onderwerpen die aansluiten op je eerdere cursussen, of ga je eenvoudig een nieuwe richting uit: jij bepaalt, onbeperkt!
We willen graag meer bekendheid voor Soofos en het onbeperkt leren bij Soofos (€99 p/j). Je krijgt toegang tot honderden cursussen én kunt daarmee dus jezelf onbeperkt ontwikkelen. Van praktische vaardigheden zoals online marketing en Photoshop, tot tekenen en schilderen: er is echt heel veel te leren. Een volledig Nederlandstalig platform - waar voor iedereen toffe cursussen te vinden zijn.