Briefing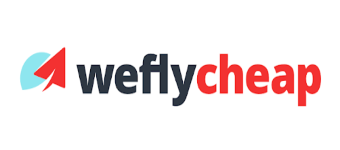 Weflycheap is een van de bekendste reiswebsites van Nederland. Op weflycheap worden de beste reisaanbiedingen die je kan vinden geplaatst.Zoeken naar een goedkope vakantie was nog nooit zo eenvoudig. Weflycheap doorzoekt iedere dag de websites van alle vakantie-aanbieders, op zoek naar de beste deal voor jou! Dit kan een los vliegticket, een complete pakketreis of een goedkoop weekendje weg zijn.
Als je veel prijzen vergelijkt dan weet je al snel wanneer je goed zit. Doe je dat niet? Dan is er de 100% gratis en onafhankelijke prijscheck van weflycheap. Je prijs wordt gecheckt en er wordt gekeken of je een goede deal hebt. Super handig! Een trip naar New York, zonvakantie naar Bali, stedentrip Rome of goedkope vlucht naar de Seychellen? weflycheap zoekt de beste deals in alle categorieën: van stedentrips en pakketreizen tot wintersportvakanties en verre zonvakanties. Jouw droomreis zit er vast tussen! Niet geheel onbelangrijk: Wefycheap is ANVR business partner.
Campaign application
Do you want to join this campaign? Log in or sign up and apply straight away!