Briefing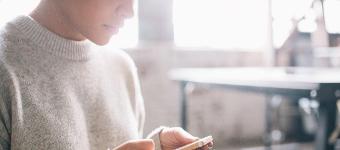 What do we want an influencer to do:
Voor LinkPizza zijn we op zoek naar diverse platformen voor trends en ontwikkelingen binnen de online media. Ook kunnen publishers, bloggers, en influentials in de online marketing en uitgeverswereld reageren. Heb jij zin om een kritisch maar ook relevant artikel te schrijven over branded content en native advertising? Lees dan onderstaande informatie en pitch op onze campagne!
LinkPizza
LinkPizza is het grootste sponsored en native content platform voor authentieke content. Dankzij ons bieding systeem komen adverteerders en publishers tot de beste prijs voor het maken en publiceren van waardevolle sponsored content.
Adverteerders vinden publishers in onze marktplaats. Publishers vinden brands om mee samen te werken in ons campagne overzicht. Je hebt als Publisher bij ons de keuze om mooie advertorials, links, reviews of sponsored content te creëren!
Doelgroep sitebezoekers
Geslacht: Man en Vrouw
Leeftijd: 25 tot 45
Locatie: Benelux
Taal: Nederlands en Engels
Type persoon: Online media specialist, Online marketeer, ondernemer, blogger, influencer
We hebben 3 producten waar je over kunt schrijven:
Sponsored content campagne - Publishers bieden op het schrijven van Sponsored content artikel voor een adverteerder
Marktplaats – Adverteerders kunnen publishers zoeken die een artikel kunnen schrijven voor een product of dienst
Trends / Nieuws - waarom wordt native content steeds interessanter en wat is de rol van ad blockers hierin
Extra Vergoeding
Naast de vergoeding per advertorial krijg je van LinkPizza ook nog een extra vergoeding! Wanneer jij naar aanleiding van deze advertorial nieuwe adverteerders of publishers weet aan te trekken, belonen wij dat uiteraard ook.
€ 5-, per goedgekeurde ingeschreven affiliate publisher

€ 25,- per goedgekeurde ingeschreven publisher voor de Marktplaats

€ 150,- per goedgekeurde ingeschreven adverteerder. De lead wordt goedgekeurd nadat de aangemelde adverteerder een eerste campagne heeft afgerond.
Kun je meer dan vijf adverteerders aanbrengen? Dan kun je altijd direct contact opnemen om de opties te bespreken. Zie voor deze extra vergoeding en meer informatie ook ons Referral Programma.
Lees voorbeeld artikelen:
Blog voorbeelden "Sponsored Content Promotie voor LinkPizza"