Briefing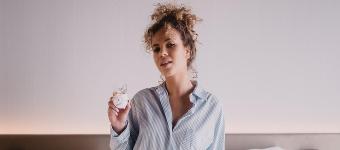 SmileWhite™ is de meest effectieve tandenbleekset momenteel beschikbaar in de markt. Het is belangrijk om te weten dat onze peroxidevrije gel je tanden niet zal beschadigen. Integendeel, onze gel zorgt ervoor dat alleen de vlekken op het oppervlak van je tanden verwijderd worden. Het glazuur wordt hierdoor niet aangetast. Daarnaast is onze set niet op dieren getest (volledig vegan proof) en makkelijk in gebruik.
HOE GEBRUIK JE DE TANDENBLEEKSET
Een behandeling met de SmileWhite set duurt maar 10 minuten per keer. Ideaal om aan je dagelijkse routine toe te voegen! Bijvoorbeeld tijdens het aanbrengen van je make-up of tijdens het stylen van je haar. Voor het behalen van het mooiste resultaat, is het van belang dat wanneer je start met de kit, je dit 6 dagen aaneengesloten herhaalt. Om je gebit mooi wit te houden adviseren wij om dit elke maand te herhalen.
Campaign application
Do you want to join this campaign? Log in or sign up and apply straight away!