Briefing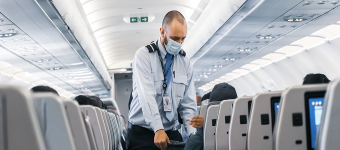 Hopelijk gaat zeer binnenkort het luchtruim weer open en kunnen Nederlanders weer gaan genieten van fijne trips naar het buitenland. Helaas gaat dat door alle maatregelen nog gepaard met een aantal voorwaarden, waaronder een negatieve corona PCR-test. Spoedtest.nl biedt hierin de helpende hand en faciliteert toegankelijke, betrouwbare en snelle coronatesten. Deze worden uitgevoerd door onze gecertificeerde medewerkers, volgens de standaarden van het RIVM. Je krijgt de uitslag van een PCR-test al na enkele uren, inclusief een wereldwijd erkend reiscertificaat. Dit gebeurt vanuit een van de 70+ vestigingen van Spoedtest.nl.
Bekijk voor de meest recente prijs van onze PCR-test, inclusief wereldwijd erkend reiscertificaat onze website www.spoedtest.nl (prijs kan de komende tijd veranderen). Wij zijn een transparant bedrijf waar jij je helemaal op je gemak kan voelen vanaf het moment van inplannen tot je uitslag. Alles is bij ons goed en veilig geregeld. Daarnaast hebben wij met onze 70+ locaties landelijk dekking in Nederland en zit er altijd een Spoedtest-locatie bij jou in de buurt. Dit willen we ook graag uitdragen naar de buitenwereld.
Apply to join this campaign
Do you want to join this campaign? Log in or sign up and apply straight away!