Briefing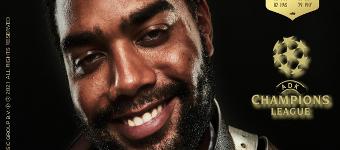 Champions League is de theme song voor wie het door zware tijden heen heeft gehaald, het positieve in struggle weet te vinden en er sterker, wijzer, succesvoller uit is gekomen. You made it to the Champions League! Dit opbeurende nummer verspreidt een positieve boodschap in deze donkere tijden waarin we die het meest nodig hebben zoals: dat je nooit mag slapen op je dromen of omstandigheden je realiteit laten bepalen maar nooit stopt met het uitvoeren en behalen van je doelen! Amerildo's drive en succesverhaal in de muziekindustrie hebben de weg geëffend voor de teksten van dit "You made it " volkslied
Amerildo de Krijger is voor de oplettende hiphopliefhebber geen onbekende naam. Sinds jaar en dag beweegt de in Leiden wonend, hits schrijvend & award winnende Surinaamse alles kunner zich rondom talentvolle collectieven als de Lefensmannen/ADF (o.a. Ronnie Flex) en Nouveau Riche (o.a Mr Polska, Je Broer). Als vaste live-MC van o.a Def Rhymz en producer/DJ Boaz van de Beatz maakte hij korte metten met menig festivalterrein nationaal & internationaal. Als head of A&R van AT Publishing, Ceo van Big Boss Music maar vooral met zijn eigen record label Be Better Music Group B.V. wordt zijn on uit puntende hustle gedreven door de missie: Be the change and the voice standing up or all the misfits, minorities, out there!
Campaign application
Do you want to join this campaign? Log in or sign up and apply straight away!