Briefing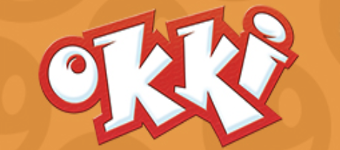 Okki is een tijdschrift speciaal voor kinderen die leren schrijven, lezen en rekenen. In iedere Okki kan je kind zelfstandig aan de slag met puzzels, moppen, weetjes over dieren en de wereld, knutsel- en tekenopdrachten en leesverhalen. Leerzaam voor kinderen van 6 jaar en 7 jaar die in groep 3 of groep 4 zitten. Okki wordt samen met leerkrachten ontwikkeld, hierdoor sluit het tijdschrift goed aan bij school.
We hebben nu een leuke actie, een super scherp geprijst jaarabonnement (€ 42,50 i.p.v. € 59) met daarbij een strandlaken van Dolfje Weerwolfje of het Okki vakantie varkentje
Het primiaire doel van de campagne is het bereik vergroten onder moeders door te vertellen over de actie: het tijdschrift Okki en het strandlaken. We sturen uiteraard een Okki magazine en het strandlaken toe om eigen content te maken als dat wenselijk is. We hebben tevens losse productfoto's en beeldmateriaal beschikbaar.
Meer info:
Dolfje Weerwolfje: https://www.blinkshop.nl/okki-jaar-basis-dolfje/
Het abonnement bestaat uit 13 nummers Okki inclusief extra dik nummer + Dolfje Weerwolfje strandlaken (70x140 cm)
Het abonnement loopt door tot wederopzegging
Iedere 4 weken in de brievenbus
Levering van het strandlaken vindt binnen 3 weken plaats
Okki vakantie varkentje: https://www.blinkshop.nl/okki-jaar-basis-varkentje/
Het abonnement bestaat uit 13 nummers Okki inclusief extra dik nummer + Varkentje strandlaken (70x140 cm)
Het abonnement loopt door tot wederopzegging
Iedere 4 weken in de brievenbus
Levering van het strandlaken vindt binnen 3 weken plaats
Doelgroep: moeders / ouders
Doel: Branding (bereik en naamsbekendheid)