Briefing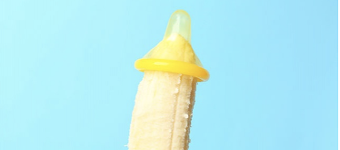 Op condoom.nl verkopen we al jaren condooms van alle merken en aanverwante artikelen zoals glijmiddelen en sextoys. Dat doen we in inmiddels al 17 jaar. Onlangs zijn we van start gegaan met een eigen lijn condooms. https://www.condoom.nl/condooms/cnl. Over een maand starten we ook met een eigen lijn glijmiddelen.
Het gaat nu om 7 soorten condooms, allemaal net zo goed al het bekende merk Durex. Alleen een stuk goedkoper. De prijs van Durex condooms is in de afgelopen jaren ruim verdubbeld. Alle condooms hebben een eigen product omschrijving op de site waar je alle productinformatie uit kunt halen. We willen graag naams bekendheid krijgen met deze condooms en de site natuurlijk. Daarnaast is het van belang duidelijk te maken dat het bestellen gemakkelijk is en dat de bezorging geheel anonieim en discreet is. We versturen gratis naar een huisadres in een blanco envelope zonder onze naam erop. Ook is het mogeiijk om een bestelling anoniem te laten bezorgen bij een PostNL afhaalpunt.
Ter info hebben nog een gebruikers ervaring online staan:https://www.condoom.nl/blog/gebruikerservaring/tim
Campaign application
Do you want to join this campaign? Log in or sign up and apply straight away!