Briefing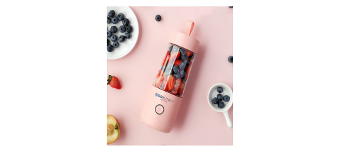 GoBlendy is een draadloze blender waarmee we het mogelijk willen maken om overal gebruik te kunnen maken van ons product. Waar conventionele blenders aan het stopcontact gebonden zijn, is de GoBlendy draadloze blender na het opladen klaar om gebruikt te worden voor het maken van smooties, drankjes, shakes en zo veel meer.
Campaign application
Do you want to join this campaign? Log in or sign up and apply straight away!