Briefing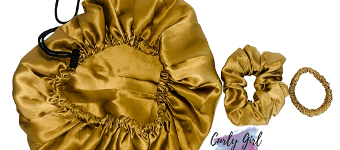 Curly Girl Method NL is een bedrijf dat dames helpt om het allerbeste in hun haar naar boven te halen, op een gezonde en natuurlijke manier. Hierbij adviseren wij dames door middel van een persoonlijke haarroutine, waarbij we de haareigenschappen bepalen, aangeven welke producten hier het best bij passen en op welke manier je de producten het best kunt aanbrengen. Daarnaast verkopen wij ook zijden haar accessoires zoals scrunchies en bonnets, omdat deze producten natuurlijk zijn en niet schadelijk voor je haar.
Onze klanten waarderen ons het meest omdat we echt persoonlijk advies geven. Hiermee houden we bijvoorbeeld rekening met de specifieke haareigenschappen en voorkeuren voor producten, maar ook met het budget dat dames hebben om uit te geven aan haarproducten. Daarnaast stemmen we de haarroutine zoveel mogelijk af op de huidige routine en gewoonten hierbij, zodat het zo makkelijk mogelijk is om vol te houden.
Je zou misschien denken dat wij alleen vrouwen helpen met vol krullend haar, maar dit is niet helemaal waar. Juist dames die enkel wat slag of een beetje golvend haar hebben (al is het maar alleen aan de binnenkant), vragen om advies zodat zij hun haar beter kunnen gaan verzorgen en hiermee meer krul of slag kunnen creëren.