Briefing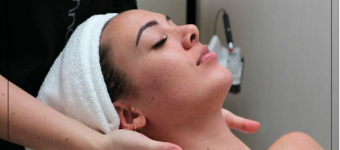 Salon Mooi & Puur is dé salon voor huidverbetering, om er mooi uit te zien op een pure manier. Wij zijn ervaren huidcoaches, die zich niet alleen bezig houden met de uiterlijke aspecten van de huid maar het huidprobleem bij de bron aanpakken. Onze professionele schoonheidssalon die al meer dan 12,5 jaar bestaat, is gevestigd in Haarlemmerliede. Er wordt met persoonlijke en eerlijke aandacht diverse behandelingen uitgevoerd, zoals: IPL, Cryolipolyse, MSP en wimperextensions. Na enkele behandelingen is er al zichtbaar resultaat geboekt.
Alle huidtypes en condities worden met zorg en oog voor detail behandeld met de beste producten en apparatuur. Door middel van onze Skin Analyzer meten wij de huid en met de VisioFace kunnen er 3D foto's worden gemaakt zodat wij een advies op maat kunnen maken. Ook volgen wij regelmatig cursussen en opleidingen om op de hoogte te zijn van de nieuwste trends, behandelingen en producten. Ontspanning, vakkundigheid en constante kwaliteit maken het verschil en zorgen ervoor dat je bezoek een unieke ervaring wordt.
Campaign application
Do you want to join this campaign? Log in or sign up and apply straight away!