Briefing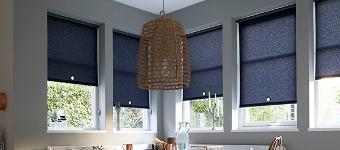 Rolgordijnen op maat heeft een oplossing voor elk raam. U bestelt simpel en eenvoudig online de meest mooie en passende oplossingen voor uw huis.
Onze designers hebben een prachtige collectie stoffen voor u samengesteld die perfect aansluit bij de interieurtrends van vandaag. Zo creëert u eenvoudig een geheel nieuwe look voor uw woning of kantoor.
U heeft de keuze uit subtiele wevingen, strakke effen stoffen of speelse patronen in een veelheid aan kleuren. Op deze pagina leest u er alles over. Ook over de zaken waar u rekening moet houden als u rolgordijnen gaat bestellen.
U hoeft geen ervaren klusser te zijn om uw eigen rolgordijnen op te hangen. Als u onze duidelijke montagehandleidingen nauwgezet opvolgt, kan er eigenlijk niets mis gaan.
Voor onze website en mooie producten op maat zijn wij op zoek naar mooie samenwerkingen waaruit een blogpost met minimaal 2 links over "rolgordijnen op maat" voort komt.
Link

Anchor text / Link title

Rolgordijnen op maat
Conditions
Other Conditions
Domain Authority van minimaal: 25
Permanente plaatsing
In iedergeval 2 links
Ten minste 500 woorden
Channels
Wanted Categories

Campaign closes

11 months ago