Briefing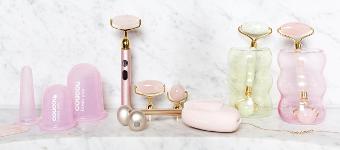 The Coucou Club is een Female Founded Nederlands beauty tool merk met het doel beauty leuker én effectiever te maken! Geïnspireerd op eeuwenoude rituelen vanuit de hele wereld zoals de Coucou Jade Roller, Coucou Gua Sha en de Coucou Cupping Kit is het nu tijd voor de Coucou Dry Brush!
Over de nieuwe lancering: The Coucou Club lanceert een nieuwe beauty tool - één die al heel lang op de wishlist stond - de Coucou Dry Brush! Dry brushing is een eeuwenoud Aryuvedisch ritueel met vele voordelen:
Maakt de huid gladder
Exfolieert de dode huidcellen
Gaat Keratosis Pilaris ofwel 'Strawberry Skin' tegen
Gaat verstopte porien en ingegroeide haartjes tegen
Stimuleert de bloedcirculatie
Borstel op de droge huid, bij voorkeur in de ochtend voor het douchen!