Briefing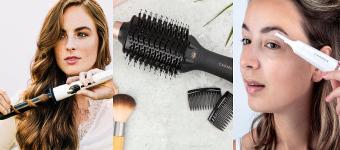 Schoonheid is een reflectie van wie je bent. Iedere vrouw is mooi op haar eigen manier. Al meer dan 50 jaar helpt Carmen vrouwen hun natuurlijke schoonheid naar buiten te brengen met producten die gemakkelijk zijn in gebruik en zorgen voor een stralend resultaat.
Carmen heeft producten voor ieder beauty ritueel. Of je nu lang of kort haar hebt, stijl of krullend, of je je huid wilt verzorgen of mooie gladde benen wilt laten zien. Carmen geeft je het zelfvertrouwen dat je er goed uit ziet en laat je stralen.
Campaign application
Do you want to join this campaign? Log in or sign up and apply straight away!