Briefing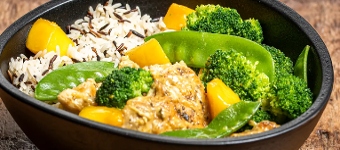 Uitgekookt is een Maaltijdservice die bekend staat om haar gezonde, lekkere en makkelijke kant-en-klare maaltijden. Deze koelverse (geen diepvries) maaltijden zijn van hoge kwaliteit en met liefde bereid in een grote moderne keuken! Uitstekend geschik voor mensend die niet meer kunnen koken, maar ook voor mensen die af en toe geen tijd hebben om te koken.
Voor de leeftijdsgroepen tussen de 22-36 met een druk leven en / of jonge kinderen kan 2x per week een maaltijd van Uitgekookt een uitkomst zijn op drukke en stressvolle dagen. En natuurlijk een gezond alternatief voor diepvriesmaaltijden, patat, Chinees & what more.
Uitgekookt heeft een uitgebreid assortiment, elke week meer dan 25 nieuwe maaltijden (ook vegetarisch) en de maaltijden wisselen wekelijks. Enkele voorbeelden:
Stampot hete bliksem met runderlapje
Romige tagliatelle, groenten & gamba's
Stoverij van kip met boontjes en krieltjes
Rendang met sperzieboontjes & rijst
Maaltijdsalade-bowl gerookte kip
Campaign application
Do you want to join this campaign? Log in or sign up and apply straight away!