Briefing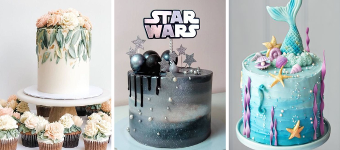 Bakkerij Nollen is een ambachtelijke bakkerij met een rijke historie. We zijn een echt familiebedrijf dat al drie generaties wordt doorgegeven van vader op zoon, dit jaar bestaan wij 100 jaar en wij zijn trots op ons Predicaat Hofleverancier. Wij bereiden al het brood, banket en chocolade op traditionele en ambachtelijke wijze met pure ingrediënten in onze centrale bakkerij in Hengevelde. Wij verkopen onze producten in 16 eigen winkels in Twente, de Achterhoek en Salland. Daarnaast leveren wij aan verschillende supermarkten, horecagelegenheden en evenementen in de regio, en relatiegeschenken aan een groot aantal zakelijke klanten.
Wij vinden dat het leven gevierd moet worden! En, soms is een slagroomtaart of zijn gebakjes net niet genoeg. De persoon en/of het moment zijn TE speciaal. Dan helpen wij jou heel graag om het in te vullen met een bijzondere taart van ons nieuwe label 'Très Chic'. Wij kunnen allerlei soorten speciaaltaarten maken voor verschillende speciale personen en/of momenten, qua formaat, thema, sma(a)k(en) of dieetwensen. Voor bijvoorbeeld een gender reveal, babyshower, geboorte, verjaardagen, examen, jubileum, housewarming, etc.
Campaign application
Do you want to join this campaign? Log in or sign up and apply straight away!