Briefing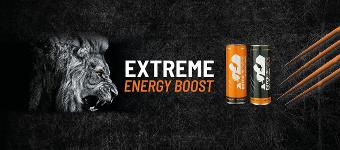 Dutch Nitrate is een nieuwe sportdrank met als hoofdingrediënt rode bieten. De rode bieten zorgen voor natuurlijke suikers waardoor Dutch Nitrate veel gezonder is dan andere energie dranken. Het hoge gehalte nitraat in de blikjes zorgt ervoor dat je bloedvaten open gaan staan waardoor je lichaam meer zuurstof en energie krijgt.
Een ander voordeel van deze sportdrank is dat er geen cafëine en taurine bij zijn toegevoegd. Dutch Nitrate zorgt voor een concentratie en energie boost en is daarom perfect voor het behalen van goede sportprestaties. Het bijzondere aan Dutch Nitrate is dat de productie van de drankjes helemaal in eigen beheer is, vanaf het telen van de bieten tot het in een blikje stoppen.
Het assortiment van Dutch Nitrate bestaat uit twee verschillende smaken, namelijk Dutch Nitrate Natural (Voor herstel) en Dutch Nitrate Extreme (voor intensieve trainingen). Dutch Nitrate moet bekend staan als een krachtige en gezonde energie drank
Campaign application
Do you want to join this campaign? Log in or sign up and apply straight away!