Briefing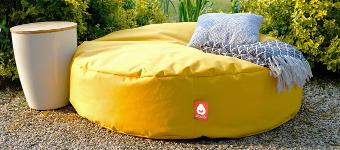 Whoober is een in Nederland gevestigd zitzakken merk, met hoogstaande kwaliteit en producten. Onze producten krijgen op Bol.com meerdere 4-5 sterren. Daar zijn we natuurlijk trots op, maar ook op onze after sales, die als heel goed wordt gezien.
We bieden de ruimste keuze in stof, kleur en model: meer dan 300 combinaties mogelijk! Whoober heeft een breed assortiment met veel verschillende stoffen en kleuren zitzakken voor ieder interieur. Naast standaard zitzakken hebben we ook poofjes en lig modellen. Maar ze zijn ook verkrijgbaar in velvet of ribcord. Bekijk het gehele assortiment op onze website.
Campaign application
Do you want to join this campaign? Log in or sign up and apply straight away!