Bloom is a journey into aging. Photographer Denise Boomkens is (self-)portraiting fierce women over 40 who live life fully. A digital place for inspiration and recognition. The focus of &Bloom is on positive, beautiful and (here and there with a little help) natural aging.
Aging is not what it use to be. It's way cooler!
Founded by Denise Boomkens together with a group of colorful female writers and creatives who always keep developing, are open to change and renewal and so continue to inspire others at every age. & Bloom focuses on fashion, beauty, personal style over 40 with a touch of lifestyle,- basically all issues that are relevant to being a well-informed woman in today's society.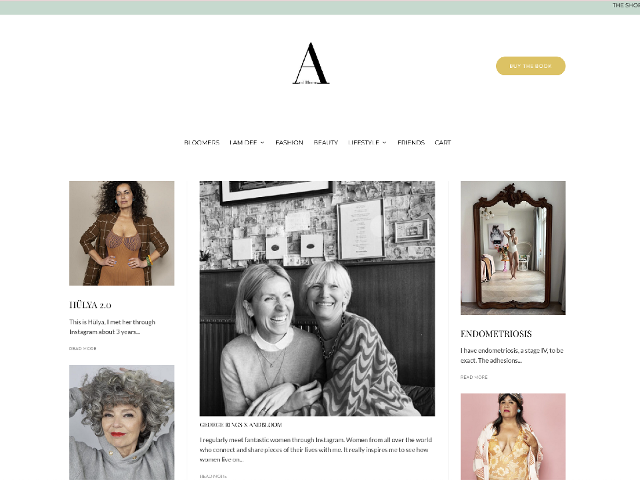 The art of Aging Unapologetically. I founded the community in 2018 to create a fun, modern and positive place for women over 40. In September 2021 my first book was published. I am a photographer, writer, journalist, a content creator and as an influencer you'll find me mostly in my IG stories.
Offered products
Article

€ Login for price

Link

€ Login for price
Demographics
Top 5 countries
Netherlands -
21%
Argentina -
14%
United States -
10%
United Kingdom -
8%
Canada -
7%
oday the third beautiful woman from the preliminary series of 3 nude portraits. What arose spontaneously makes such an impact. oes it sound strange when I say that I have a little bit of a crush on all my Bloomers? All the portraits that I take in my studio, choose and edit behind my computer, […]
he original idea was to start this triptych of nude portraits with Helen, the initiator, to pose naked for AndBloom; out of love for ourselves and to raise awareness for the aging female body. According to some women, body positivity over 40 should only be about aging fuller women and not about bodies in general. […]
The post Helen Roeten appeared first on AndBloom.
very photoshoot is unique; I get to create beautiful pictures of extraordinary women. Every time I meet new women who are enthusiastic about contributing to this great project. I can't imagine anything more inspiring at this point in my life The day Hilde was in my studio, we spoke about the subject of body positivity. […]