Integrations
LinkPizza offers multiple ways for you to start monetizing your links, select the one best suited to your application and get started.
Dynamic Redirect – JavaScript
The most used way of implementing LinkPizza, this code will convert all links to LinkPizza links on the fly. Integrable with just a few lines of code. Check out our Demo to see it in action.
Redirect
If you redirect your traffic when visitors leave your site you will need to include the LinkPizza redirect in your code, more information can be found in our installation guide. This approach can be used to convert links on a link by link basis as well.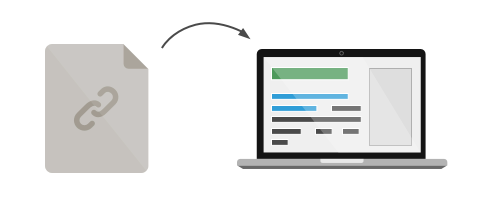 WordPress plugin
For the bloggers running their websites on the WordPress platform we assignment a plugin, available in the plugin directory, that can get you up and running quickly. The plugin automatically installs the product onto your website, you only have to sign in with your account ID.