Briefing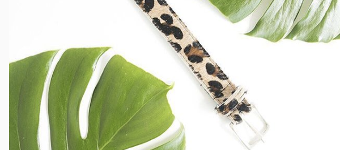 Tannery is ontstaan uit een voorliefde voor lederen producten van hoge kwaliteit in combinatie met de alledaagse fashion. Zelf zijn we gek op ambachtelijke producten en we kunnen dan ook met trots zeggen dat al onze producten in Nederland worden gemaakt. Om Tannery een groter bereik en meer bekendheid te geven zijn wij opzoek naar Nederlandse bloggers en influencers die willen helpen om de handgemaakte damesriemen van Tannery wop de kaart wil zetten. Het is belangrijk dat je affiniteit hebt met fashion en het liefst duurzame modeaccessoires. Het is belangrijk dat je eerder meerdere fashion artikelen of posts hebt geplaatst. Je ontvangt een shoptegoed t.w.v. €50,- voor deze toffe samenwerking.
Link

Anchor text / Link title

Damesriemen
Conditions
Common conditions
Contain 2 links
Shared through social media
The article should have at least 300 words
Use at least one image
Put a link in the first paragraph
The article is a permanent placement
Other Conditions
Het artikel gaat alleen over Tannery
Je hebt nog niet veel vergelijkbare producten gepromoot
Channels
Wanted Categories

Shopping
Beauty & Fashion

Target audience age

45 till 54
25 till 34
55 till 64
35 till 44

Campaign closes

in a month

Submitted before date

in a month
Apply to join this campaign
Do you want to join this campaign? Log in or sign up and apply straight away!