Briefing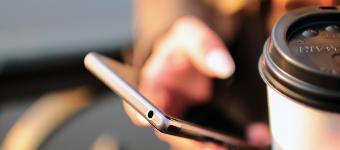 We're looking for publishers and platforms that cover the latest news and trends in online and mobile marketing. Are you eager to cover a piece on the growing importance and usage of proximity technologies, like geofencing and beacons, in the field of mobile marketing?
About Plot Projects
We are a leading location-based and proximity marketing software company in the field of mobile marketing. Our software enables mobile apps and marketing automation platforms to use the location data collected by a mobile device to understand their customer's offline behaviors, reach out with personalized content based on these insights and measure if this brings consumers to physical stores.
Topics you can write about
Proximity marketing - how it's rapidly changing the landscape of mobile marketing and what marketers need to know about it
Location based notifications - how they can help marketers reach out to their consumers at key moments during the consumer journey
Location intelligence - how it help marketers understand the offline behavior of their consumers and measure the impact of their marketing on foot traffic to stores
Sample Articles
https://www.marketingtechnews.net/news/2017/aug/01/5-things-about-geofencing-will-make-you-better-mobile-marketer/
https://www.plotprojects.com/blog/what-is-location-based-marketing/
https://www.plotprojects.com/blog/what-is-geofencing/
Resources
Location based notifications open rates - https://www.plotprojects.com/blog/why-do-android-users-open-more-notifications-than-ios-users/
Mobile usage - https://www.emarketer.com/Article/eMarketer-Unveils-New-Estimates-Mobile-App-Usage/1015611
Mobile app abandonment rates - https://www.apptentive.com/blog/2016/12/20/mobile-app-churn-causes-warning-signs-and-prevention/
Location-based services usage - https://www.statista.com/statistics/436071/location-based-service-users-usa/
Usage of location-based ad targeting - https://www.statista.com/statistics/452770/location-based-targeting-mobile-ad-campaigns-worldwide/
Link

Anchor text / Link title

geofencing
Conditions
Other Conditions
Use at least one image
The article is a permanent placement
Contain 2 follow links to homepage and 1 other page
The article should have at least 300 words
Placement of 3 keywords in the text: geofencing, proximity marketing, location based marketing.
Channels
Wanted Categories

Business
Technology & Computing

Campaign closes

a year ago

Submitted before date

11 months ago