Ik post 3 dagen per week. De post kan gaan over een duurzaam of tweedehands product (ook kleding), een tip tegen voedselverspilling, een app die je helpt met duurzame keuzes maken of een boek/podcast/blog/online content die je inspireert om meer met duurzaamheid bezig te zijn. Ook probeer ik recepten uit van anderen en schrijf ik mijn eigen recepten. Dit gaat om een vegetarisch of veganistisch gerecht. Alle tips die ik geef op mijn kanaal zijn ook budgetproof. Onder mijn volgers zitten veel studenten (en anderen met een klein budget) en ik wil vooral hen bereiken om te laten zien dat duurzaam leven niet duur (en moeilijk) hoeft te zijn.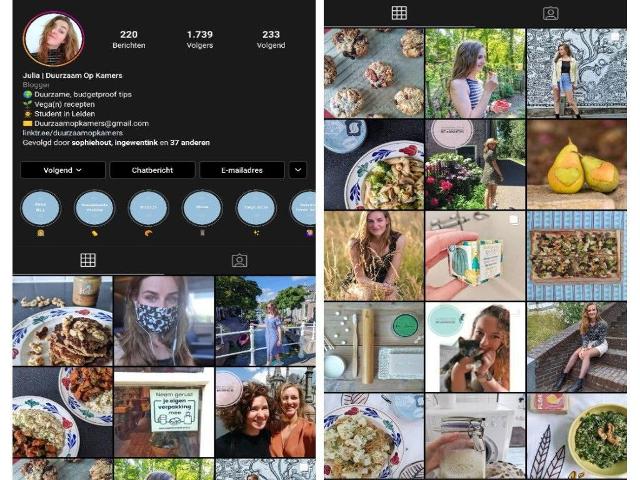 Ik ben pedagogiek student in Leiden en heb een enorme passie voor Duurzaamheid. Ik geloof dat duurzame keuzes maken heel goed samen gaat met een klein (studenten)budget en wil daarom heel graag mijn tips en ideeën de wereld in helpen! :)
Statistics
1k - 10k
Reach
(followers)
Average activities
Measured over the last 16 posts
(comments/likes/video-views)
Engagement ratio
Measured over the last 16 posts
(activities ÷ followers)
Verified
The statistics of this channel are automatically verified and updated every month by LinkPizza.