Briefing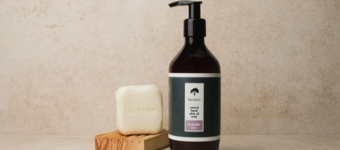 As Blacktree Naturals we produce very high quality soaps and cosmetics and we would like to make a campaign about our 100% natural liquid olive oil soap.
A good skincare routine starts with cleansing your skin well. This soap is made from very high quality olive oil from the North Aegean region and it's perfect for washing your face and hands. For a lot of women, it is very difficult to find the right soap and our 100% natural liquid olive oil soap is the best soap to start your skincare routine with. It is especially great for people who are suffering from dry skin and eczema. Also, it is great for preventing red spots, acne and rashes.
Our product is 100% natural and doesn't contain any SLS, preservatives and dyes. It is also vegan!
Our target audience is women who are interested in natural / vegan skincare products and they are willing to spend an extra amount to use the best products on the market.