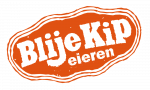 Vraag
"Vergroot de merkbekendheid voor Blije Kip en 'Witjes';
de lekkerste en meest duurzame vrije uitloopeieren."
Een mooie inhoudelijke campagne die ervoor moest zorgen dat er bewustzijn werd gecreëerd over het verschil van dit nieuwe product ten opzichte van andere eieren. Witjes zijn namelijk de eerste vrije uitloopeieren met het keurmerk 'On the way to Planet Proof' én ze hebben de maximale 3-sterren van de Dierenbescherming! 
Blije Kip filterde in ons platform op de volgende eigenschappen: influencers met vrouwelijke volgers, in de leeftijd van 25 tot 54 jaar in de categorie 'Eten & Drinken', 'Maatschappij' en 'Gezondheid & Fitness'.
Brand awareness
Doel campagne
Website, Instagram,
Facebook & YouTube
Kanalen
Instagram: 179.700
Bereik

YouTube: 22.000
Vieuws
Met macro-influencers zoals Faya Lourens en De Speld en micro-influencers zoals De Nagelkerkjes is een breed bereik over verschillende kanalen bereikt. Iedere influencer gaf zijn eigen vorm aan het verhaal van Blije Kip, met de Witjes in de hoofdrol.
Een goed bereik voor dit budget, met mooie content over 4 verschillende kanalen.
Ook je merk door influencers laten promoten?
Ziengs ging barterdeals aan met influencers om de Bjorn Borg dames schoenen onder de juiste doelgroep te introduceren.
Meer dan 10.000 views voor de campagne om awareness te genereren voor Mo's Daughters zijn boeken met vrouwen in de hoofdrol.