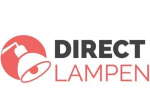 Vraag
"Help ons onze online zichtbaarheid te verbeteren 
met home & lifestyle influencers."
Voor een webshop is online zichtbaarheid super belangrijk om goed gevonden te worden. Directlampen bereikt dit met een doorlopende campagne waar inmiddels 164 artikelen (met 164 bloggers en publishers) uit zijn gekomen. 
Door barter deals en fixed fee deals onder €250,- te combineren, weten ze het budget binnen de perken te houden. Inmiddels wordt er vanaf alle hoeken van het internet naar deze webshop verwezen.
Vindbaarheid
Doel campagne
164 artikelen
(over de loop van het jaar)
Doorlopende campagne
€250 per stuk of barterdeal
Vergoeding
Blijvende zichtbaarheid
Links naar Directlampen staan nog steeds live
Domain Authority: 20+
Alleen samenwerkingen met hoge kwaliteit blogs
26.400 reads
15 seconden of langer bekeken
Doordat de artikelen online blijven staan, is er een blijvende verbetering van de vindbaarheid en zichtbaarheid. Bloggers en publishers maakten zelf de content en in de meeste gevallen ook eigen beeldmateriaal.
De campagne ontvangt maandelijks nog steeds meerdere voorstellen (pitches) van relevante influencers en publishers. Hiermee blijft Directlampen werken aan hun online vindbaarheid.
Je zet één keer een briefing op en de influencers blijven komen met mooie voorstellen.
Ook je merk door influencers laten promoten?
Via een managed influencer campagne vergrootte Sanquin de betrokkenheid bij het merk en de groei in bloeddonors.
Door middel van een influencer marketing campagne wilde Professor Grunschnabel hun merkbekendheid vergroten onder foodies.