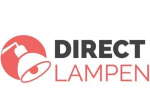 Question
"Help us improve our online visibility with home & lifestyle influencers."
For a webshop, online visibility is super important to be found well. DirectLampen achieves this with a continuous campaign that has now produced 164 expressions (with 164 influencers).
By combining barter deals and fixed fee deals under € 250, they manage to keep the budget within bounds. This webshop is now referred to from all directions of the internet.
Findability
Target campaign
164 expressions
(during the year)
Ongoing campaign
€250 a piece or barter deal
Compensation
26.400 reads
views of 15 seconds or longer 
Lasting visability
Links to Directlampen are still active
Because the articles remain online, there is a permanent improvement in findability and visibility.
The campaign still receives several proposals (pitches) from relevant influencers and publishers every month
Make a briefing once and the influencers will keep coming up with great proposals.
Also have your brand promoted by influencers
Professor Grunschnabel wanted to increase their brand awareness among foodies through an managed influencer marketing campaign.
Blije Kip created a campaign to ensure that awareness was created about the difference of this new product compared to other eggs.