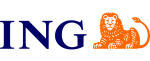 Vraag
"Help ons om het oversluiten van een hypotheek onder de aandacht te brengen en te associeren aan het merk ING."
Op de vraag van ING kwamen 25 voorstellen binnen waarin influencers beknopt beschreven wat ze wilden gaan schrijven of posten. Een week later stonden 23 artikelen live over het voordeel van het oversluiten van je hypotheek. Inclusief linkjes naar de ING site. Alle communicatie en de afrekening verliep via het LinkPizza-platform.
ING filterde in ons platform op influencers met een minimale Domain Authority van 20, in de leeftijd van 35 tot 65 jaar en in de categorie 'Persoonlijke Financiën'.
Awareness & vindbaarheid
Doel campagne
164 voorstellen
Waaruit ING kon kiezen
23 artikelen binnen een week geplaatst
Uitgekozen en geplaatste artikelen
Domain Authority: 27
Gemiddeld
23 heldere en persoonlijke artikelen over het oversluiten van je hypotheek, inclusief links naar ING.nl. In het dashboard van LinkPizza kan ING de real-time resulaten zien van de hypotheek oversluiten-campagne.
Door kwalitatieve plaatsingen is er een jaar na deze campagne nog steeds traffic op de gepubliceerde artikelen. Dit levert ING nog steeds bezoekers en goede vindbaarheid op (groot voordeel ten opzichte van banners of Adwords).
De toename in awareness, traffic en vindbaarheid is enorm groot en loopt na een jaar nog steeds op.
Ook je merk door influencers laten promoten?
Via een managed influencer campagne vergrootte Sanquin de betrokkenheid bij het merk en de groei in bloeddonors.
Door middel van een influencer marketing campagne wilde Professor Grunschnabel hun merkbekendheid vergroten onder foodies.