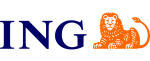 Question
"Help us to raise awareness of mortgage refinancing and associate it with the ING brand"
In response to ING's request, 25 proposals were received in which influencers briefly described what they wanted to write or post. A week later, 23 articles went live about the benefits of refinancing your mortgage. Including links to the ING site. All communication and billing went through the LinkPizza platform.
ING filtered in our platform for influencers with a minimum Domain Authority of 20, aged 35 to 65 years and in the 'Personal Finances' category
Awareness & findability
Target campaign
164 proposals
From which ING could choose
23 articles posted within a week 
Selected and posted articles
Domain Authority: 27
Average
23 clear and personal articles about refinancing your mortgage, including links to ING.nl. In the dashboard of LinkPizza ING can see the real-time results of the mortgage refinancing campaign.
Due to qualitative placements, there is still traffic on the published articles a year after this campaign. This still provides ING with visitors and good findability (a big advantage compared to banners or Adwords).
The increase in awareness, traffic and findability is enormous and is still increasing after a year.
Also have your brand promoted by influencers?
Professor Grunschnabel wanted to increase their brand awareness among foodies through an managed influencer marketing campaign.
Blije Kip created a campaign to ensure that awareness was created about the difference of this new product compared to other eggs.