Briefing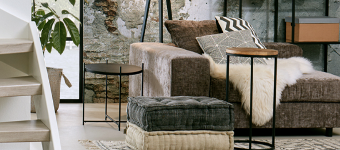 HomingXL, dé huis- en tuinspecialist met de láágste prijsgarantie. De producten zijn ideaal voor de doe-het-zelver en de (semi) professionele klusser en zijn van hoge kwaliteit. Op onze uitgebreide website delen we onze kennis, om je te helpen bij de klus. Mocht je er niet uitkomen dan staat ons team met productspecialisten voor je klaar. En kun je ook nog terecht in onze showroom te Vianen. De meeste producten hebben wij op voorraad en zijn dus direct leverbaar. Zo kun je snel jouw klus klaren, wel zo makkelijk ;-)
Kort samengevat staan we voor:
• Kwaliteit
• Kennis
• Service
• Persoonlijk contact
• De laagste prijsgarantie
Specialist in o.a.: Traprenovatie | Vlonderplanken | Schuttingen | Deuren | Banken
Graag zien een artikel vol met wooninspiratie, passend bij ons aanbod op diverse websites gericht op interieur, exterieur en sfeervol wonen.
Link

Anchor text / Link title

nader te bepalen
Conditions
Common conditions
Use at least one image
Contain 2 links
The article is a permanent placement
Shared through social media
The article should have at least 300 words
Other Conditions
Links en anchorteksten zijn in nader overleg
Vermeld in je pitch waar je over wilt gaan schrijven
Afbeeldingen ontvang je in de opdracht
Channels
Wanted Categories

Target audience age

25 till 34
45 till 54
35 till 44

Campaign closes

in 4 days

Submitted before date

within 2 weeks
Apply to join this campaign
Do you want to join this campaign? Log in or sign up and apply straight away!