Receive personalised collaboration requests from brands and organisations via the Collab button in your link-in-bio.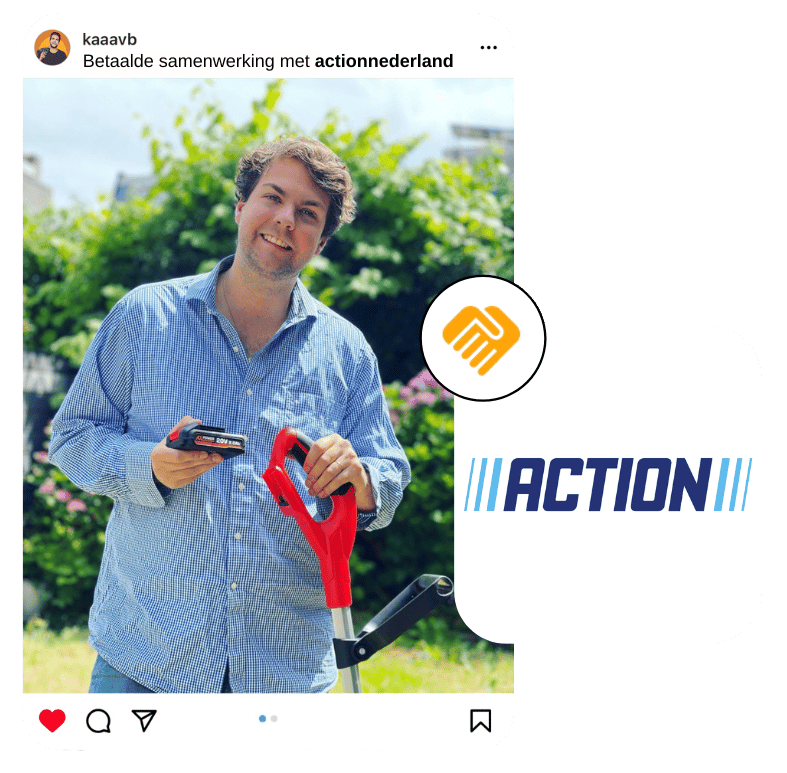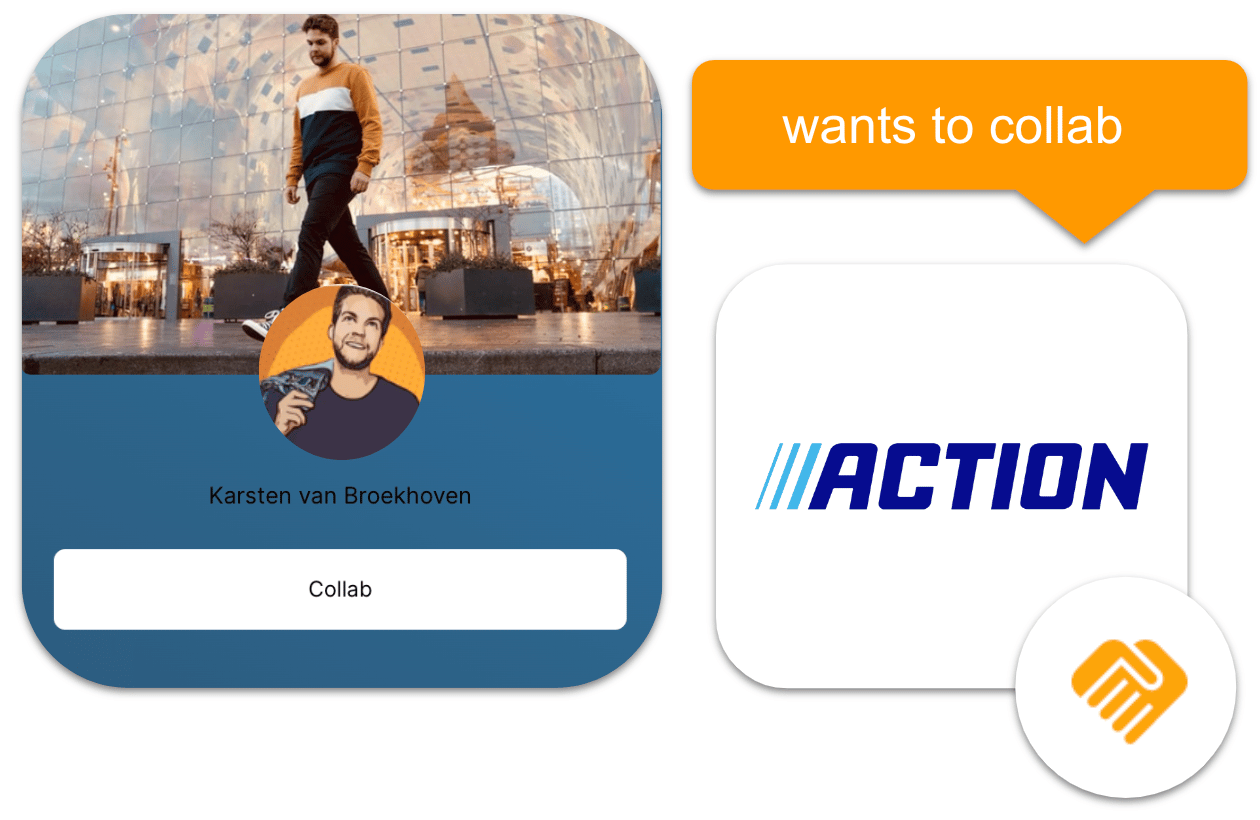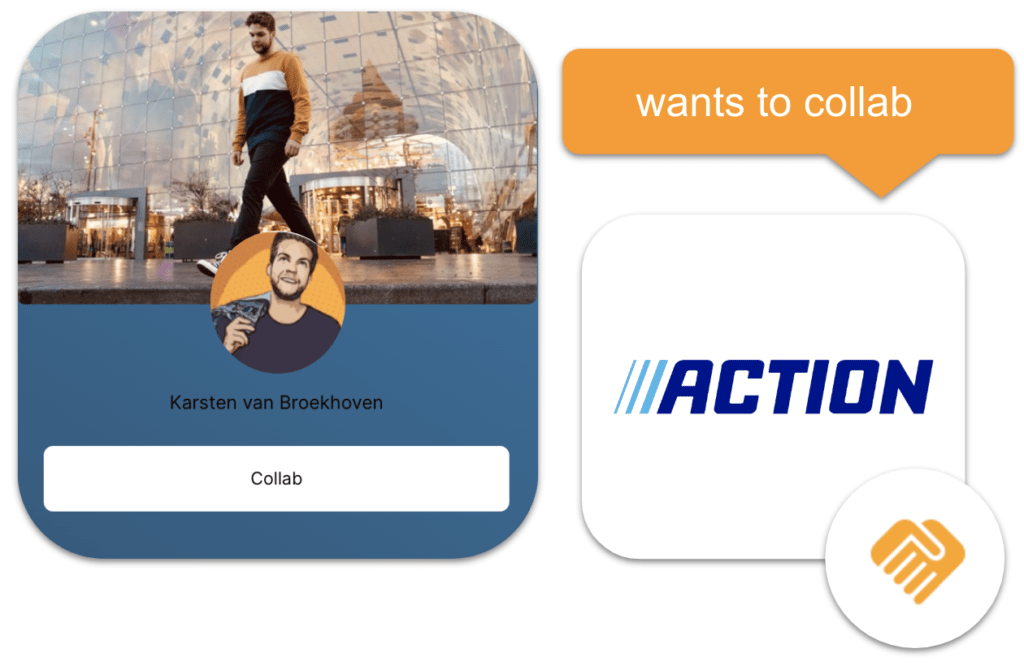 Why a Collab button?
Shows that you are open to new collaborations
With the Collab button in your link-in-bio you show that you are open to new collaborations! This way advertisers can easily approach you for a new collaboration.
Makes it easier to work with you
The collab button allows the advertisers to easily and quickly negotiate the price with you for the service you provide, such as a TikTok video or an Instagram post.
Receive concrete proposals in your mailbox
Accept the advertisers's offer or negotiate the price you want to receive. When both parties are satisfied, the collaboration begins!
Collab Button in 3 steps
Step 1 – Get your Collab button
The link to the Collab button can be found in your profile under the section "Collab".
Step 2 – Place the Collab button
Copy the link from your Collab button and place it in your link-in-bio.
Step 3 – Receive new collaborations
Get reliable and concrete collaborations, right in your mailbox.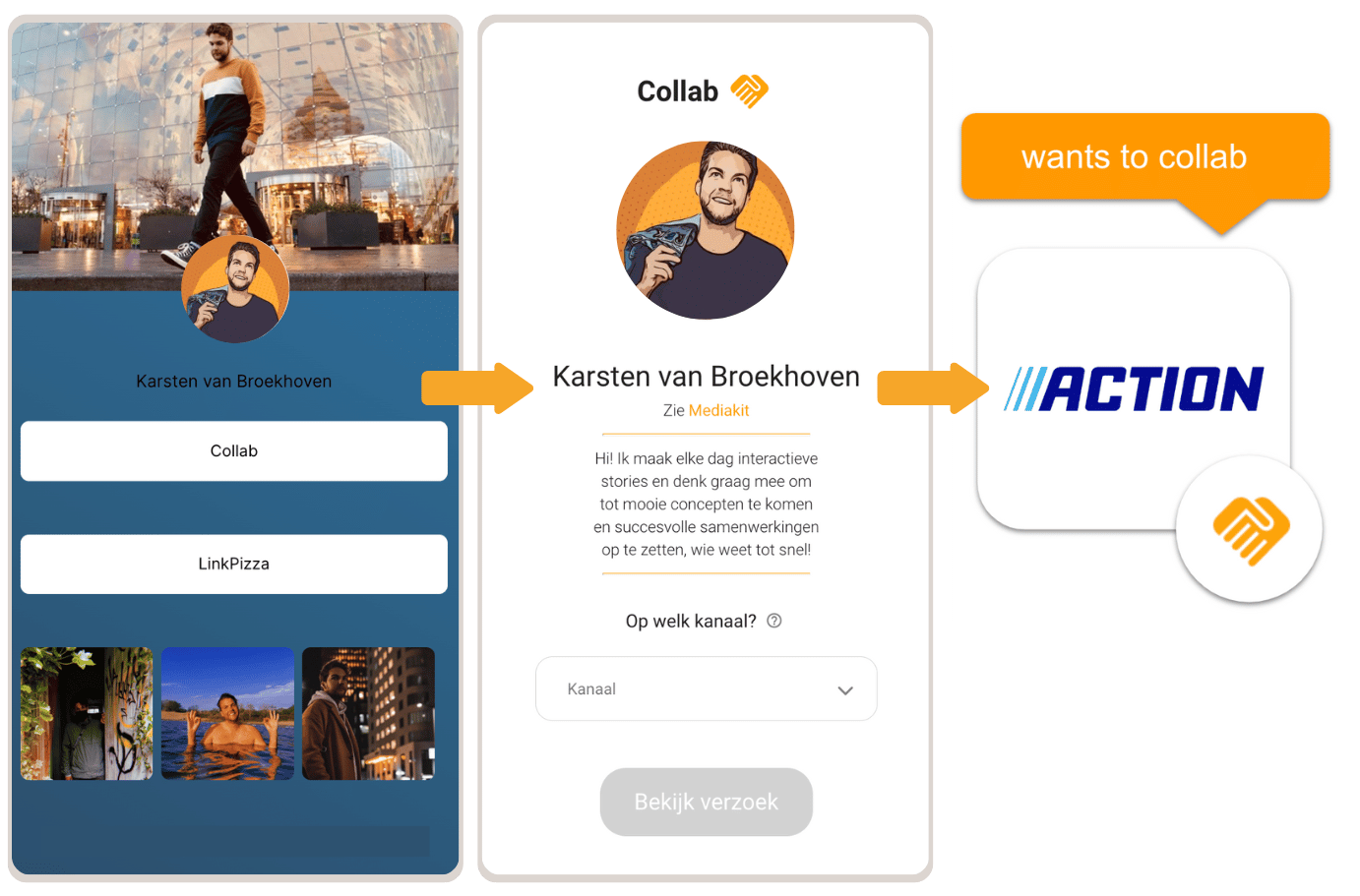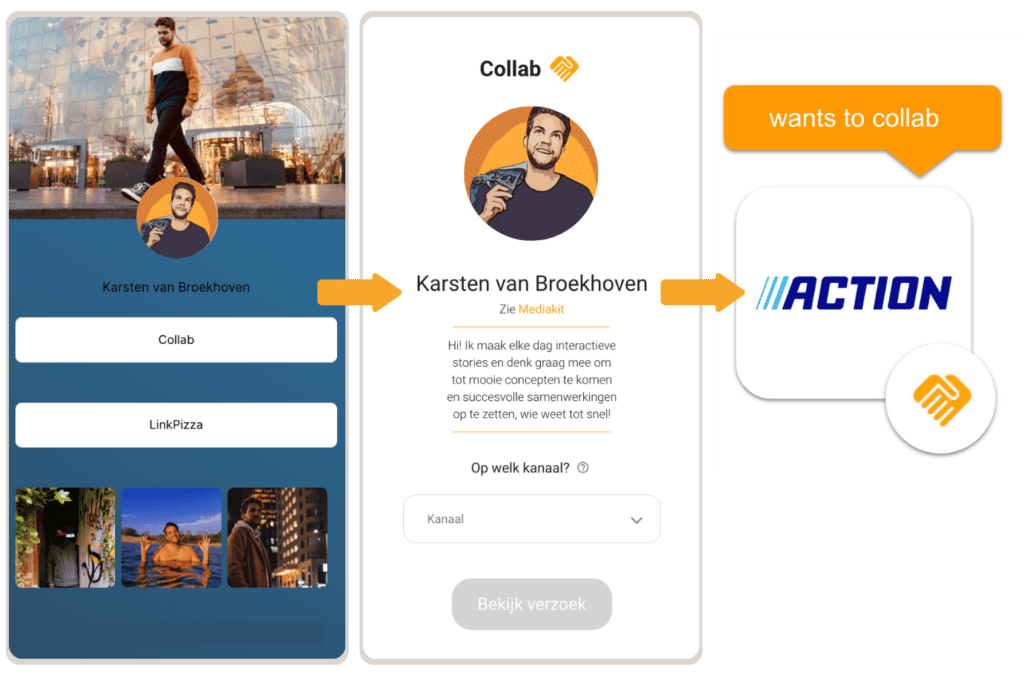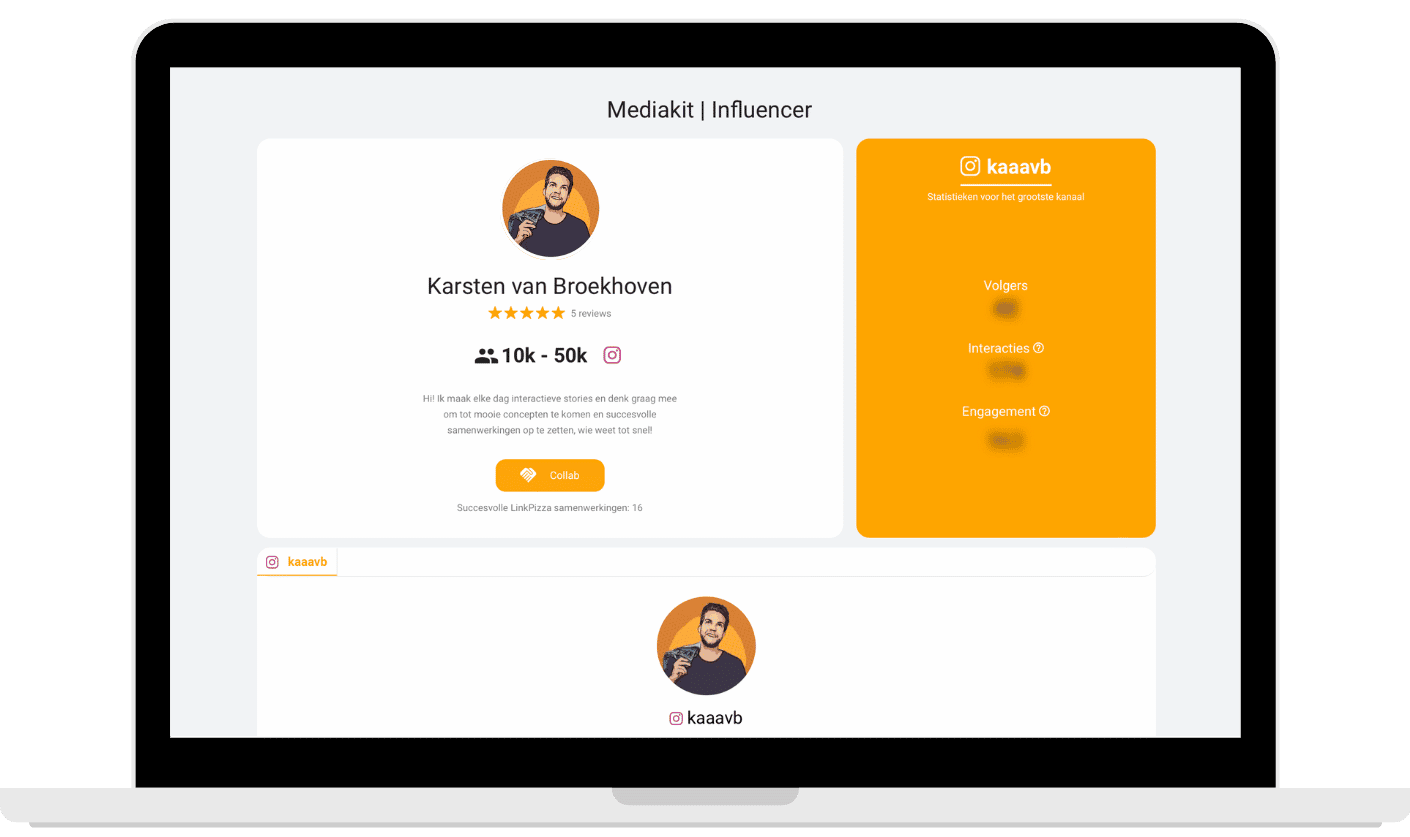 Doorverwijzing naar je mediakit
Indien een adverteerder meer inzicht wil in de statistieken van jouw kanalen, kan hij/zij in de collab pagina klikken op 'mediakit'. 
Met de LinkPizza mediakit staan alle statistieken van je social media kanalen overzichtelijk op één pagina. Adverteerders kunnen op basis hiervan bepalen of jij de juiste influencer bent voor hun campagne.
De mediakit is voor een gedeelte afgeschermd voor niet-ingelogde adverteerders. Indien een adverteerder alle statistieken wil inzien, dient hij/zij een abonnement te nemen.
Benefits of the Collab button
If you are registered as an influencer with LinkPizza, the Collab button is completely free.
Your personal link can be found in your account under the heading "Collab.
An advertiser can make a bid but you ultimately determine the price by negotiating with the advertiser. The advertiser has to pay 15% or 30% commission on this amount to LinkPizza.