By throwing Instagram influencers into your marketing mix, you'll be wisely using your reach and the influence of these professional content creators. 
Start your Instagram campaign right now and receive proposals from influencers ready to spread your message to the target audience in a creative way. 
Finding the right Instagram influencers is very easy. Fashion, food and lifestyle influencers respond to your briefing. Align the content and the price of your influencer marketing campaign and you'll find the results real time on your campaign dashboard. 
Benefits of Instagram influencers
Creative content that catches on with the target audience
Instagrammers know exactly which content works for their target audience. Because they know their audience through and through, they know how to make the proper translation of your message. The result? Social media content with impact! 
Easily reach a niche target audience
Using Instagram influencers, it is much easier to reach a niche target audience. For example, through food and fashion influencers, mommy influencers or #fitgirls and #fitboys. You can find a fitting influencers for every niche out there. 
Make use of the reach of influencers
Using influencer marketing on Instagram is a smart way of reaching a large target audience in a short amount of time. The influence of influencers ensures your message will be spread in an authentic and creative way.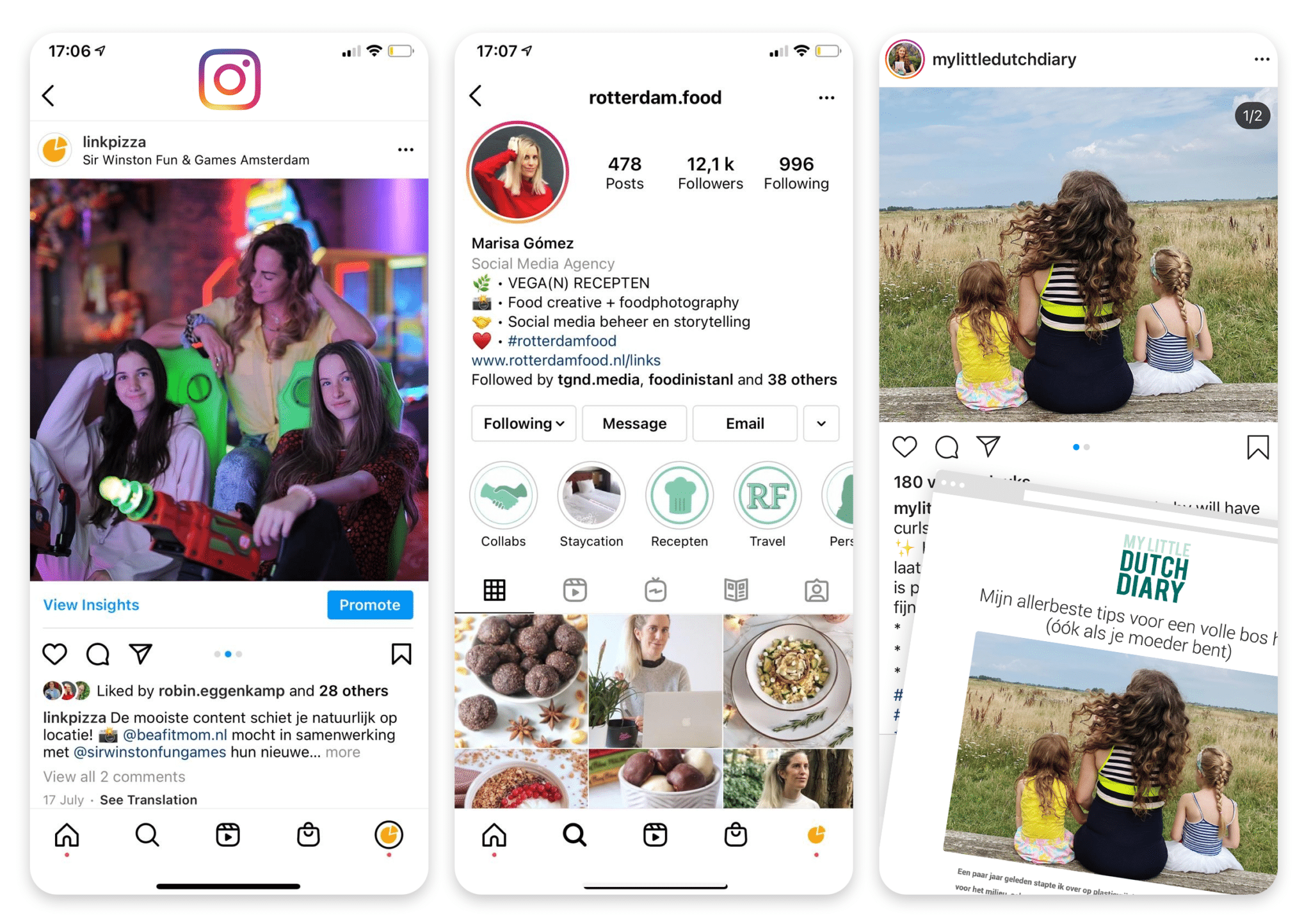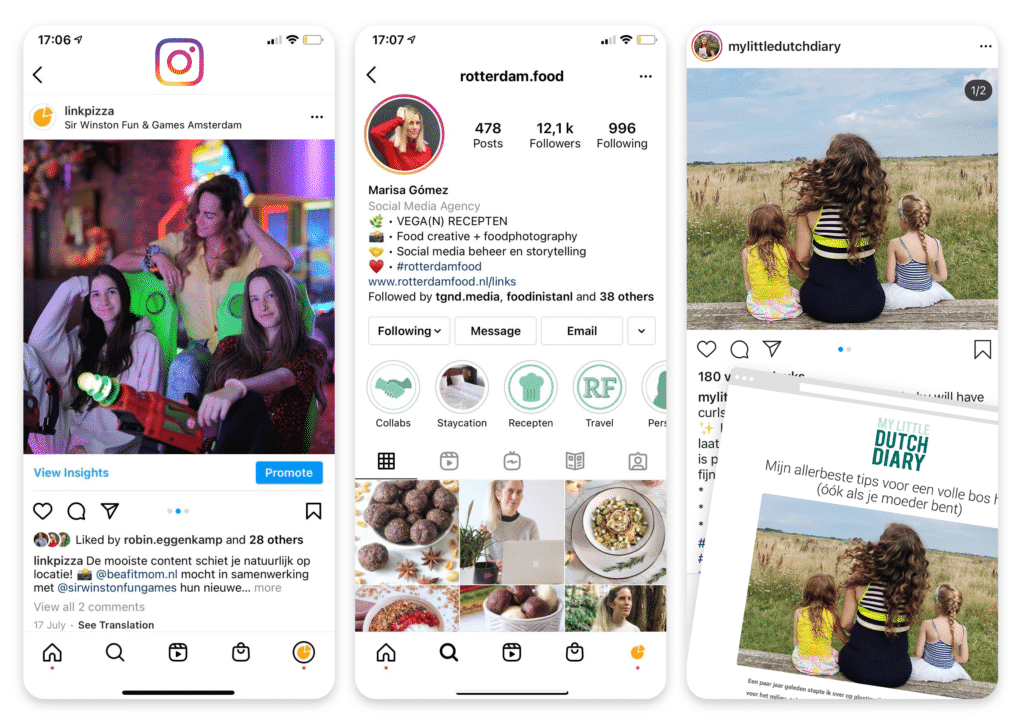 What can Instagrammers mean for your brand?

Post
Content on the social media channel of the influencer. There are various creative possibilities, such as: Instagram post, carrousel post, story, IGTV (Instagram TV). The influencer produces content and posts it on his or her Instagram channel.

Review
A post about a product or service in which the influencer reviews it, shares experiences and, where possible, recommends it. Reviews are very suitable to ensure extra sales when combined with a discount code.

Giveaway
A promotion where the followers of the influencers have a chance to win a product, service or experience. Participants have a chance at winning by leaving a comment for instance. Giveaways are very appropriate for realising a wide reach with lots of engagement.
Finding the right influencer with ease and
getting the most out of it
'Not only is it simple finding the right Instagram influencers with LinkPizza, but you get professional help as well in order to get the most out of it. Managing the campaign and negotiating through the platform is all very well put together, which makes it great to do.'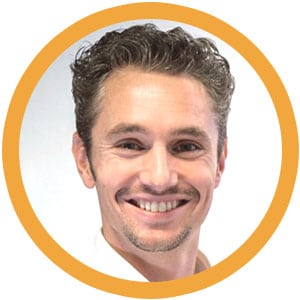 Sander Vessies
CEO Giftomatic
Benefits of LinkPizza & Instagram influencers

Large network of influencers at your fingertips
Stop searching for hours and find influencers/content creators with only one simple click. Using LinkPizza makes collaborating with influencers twice as fast!

Collaborating with professional Instagram influencers
All Instagrammers have a controlled reach and have been verified to guarantee quality. Save time and only be put in touch with influencers who are willing and are used to working with brands.

Achieved results transparent in real time
The reach and engagement per campaign is collected, checked and shown in real time in your campaign overview. No fuss calculating the ROI of your campaign.

The right target audience
Influencers will find your brand! Select influencers easily based on reach and topic so you'll connect with the right target audience.

Effortlessly manage multiple influencer campaigns
Collaborate with multiple Instagrammers at the same time and make separate agreements about price and content. All in one simple platform.

Influencer marketing effortless and professional
In other words: working with LinkPizza makes using Instagrammers for your influencer marketing campaign an effortless and professional experience.

LinkPizza
Stop searching for hours! Let Instagram influencers respond to your campaign
and quickly find the right influencers for your brand.
1


1. Share your wishes with our Instagram influencers
Share your campaign wishes and let the influencers pitch their idea and quote, or approach the Instagrammers you think are a good fit for your brand.
2

3

4

5

Frequently Asked Questions