Briefing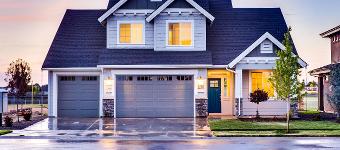 Campaign expectations
Wilt u een (ander) huis kopen of verbouwen? Dan is het niet alleen belangrijk om te weten hoeveel hypotheek u maximaal kunt krijgen, maar ook hoeveel u daar per maand voor gaat betalen aan rente en aflossing. Dat maandbedrag, oftewel uw hypotheek maandlasten, geeft u een goed beeld van het bedrag dat u per maand gaat betalen bij een bepaald hypotheekbedrag.
Een grote betrouwbare bank wil graag mensen bereiken die zelf online hun hypotheeklasten willen berekenen. Je vult eenvoudig je gegevens in en krijgt snel een idee van de maandlasten van een hypotheek. Wij zijn op zoek naar influencers / bloggers die een artikel kunnen schrijven waarin het eenvoudig berekenen van hypotheeklasten naar voren komt. Het artikel kan over verhuizen of een verbouwing gaan, het verlagen van huidige hypotheeklasten of een ander onderwerp dat gerelateerd is aan woonlasten berekenen.
Deeplinks en adverteerder in kwestie worden vrijgegeven na goedkeuring van de opdracht.