Are you looking for a professional influencer buro? Then sign up to LinkPizza's platform and smartly choose influencers to advertise for you online. Choose an influencer who best suits the products or services you offer and who has largely the same target audience as you. Make smart use of our extensive options and features and quickly connect with the right people.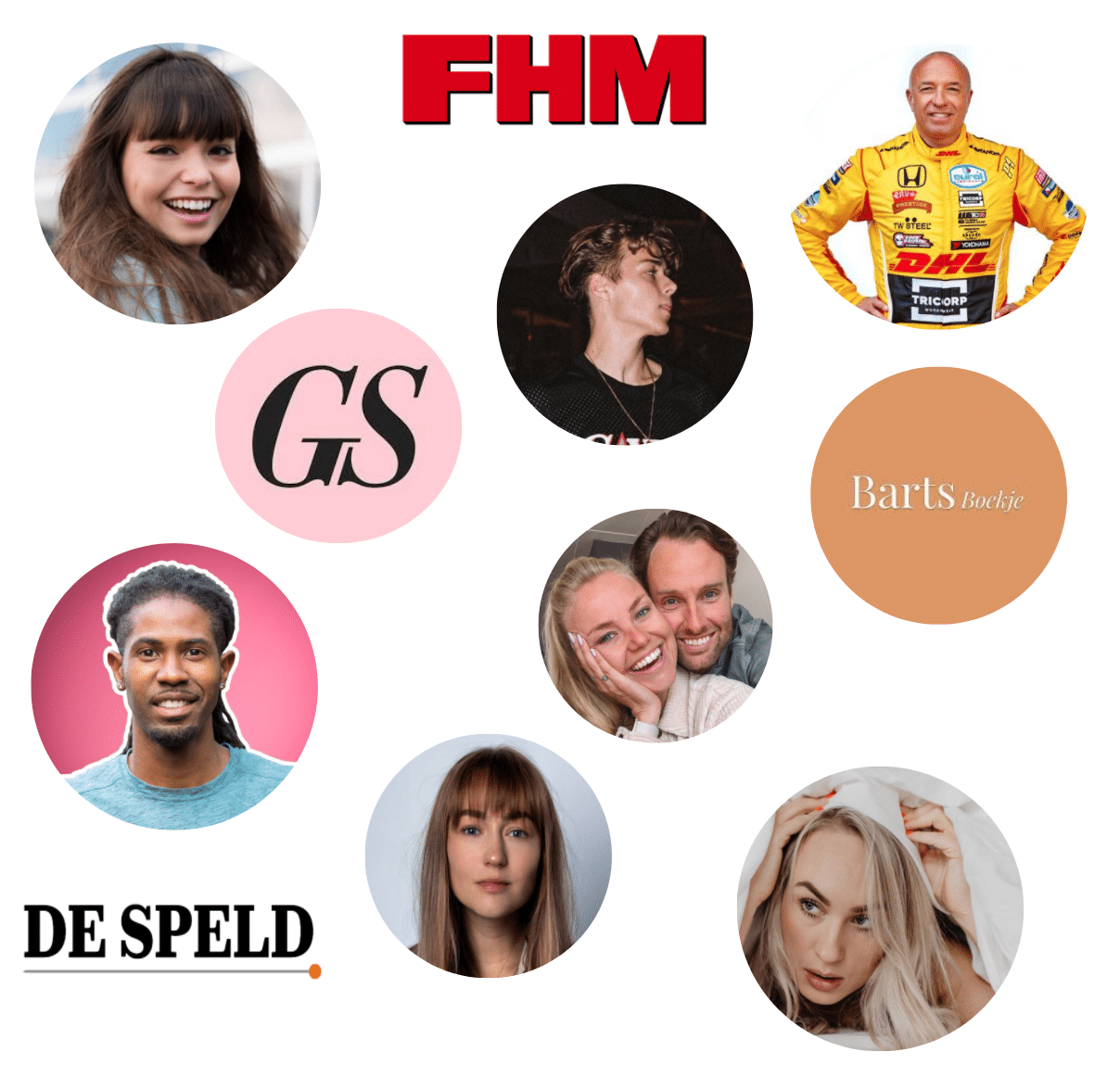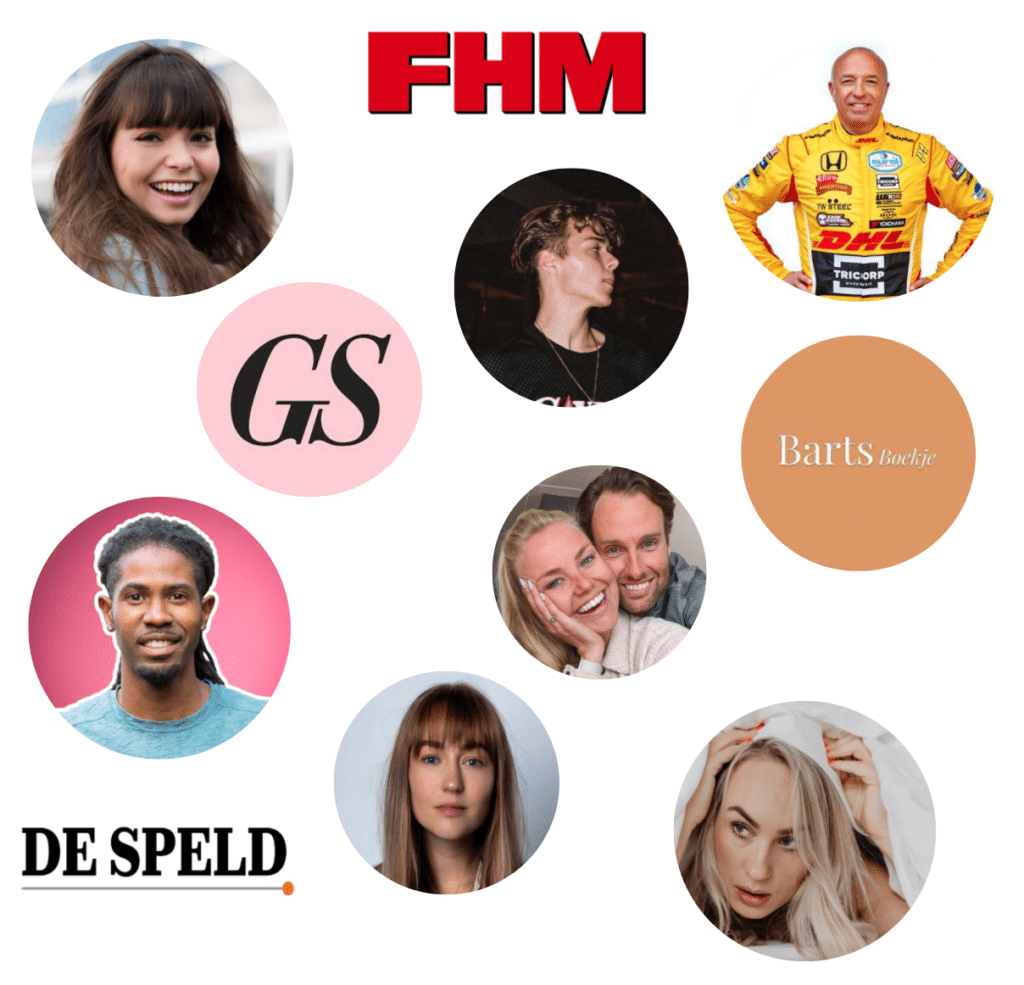 Influencer marketing buro LinkPizza: the #1 in the Netherlands
After all, one influencer buro is not like another. Therefore, always work with an agency that has a lot of experience. In any case, LinkPizza is the best influencer and content platform available in the Netherlands. Sign up with us to connect directly with your target audience. Before you know it, you will be using the millions of reach of our more than 7,200 influencer channels.
LinkPizza: this is how our social influencer buro works
After registering with us online, proceed as follows. The first step is to digitally share a briefing you have created. Influencers who match your criteria respond and you select the influencer who best fits your brand. Manage all your campaigns online via your own dashboard and always have insight into the results. Find out what a social influencer agency can do for you when it comes to supporting and managing your campaign. Choose from our different subscriptions.
The benefits of engaging an influencer marketing buro
Wondering why it makes sense to choose LinkPizza as your influencer marketing buro? Here we give you the main reasons:
Reach your target audience directly and make your campaigns more effective than ever.
Improve your brand's image.
Let others create top-quality creative content for your product or brand.
All results are measurable and viewable.
Easily find the most suitable influencer for you.
Negotiate the influencer's price directly.
We handle the invoicing.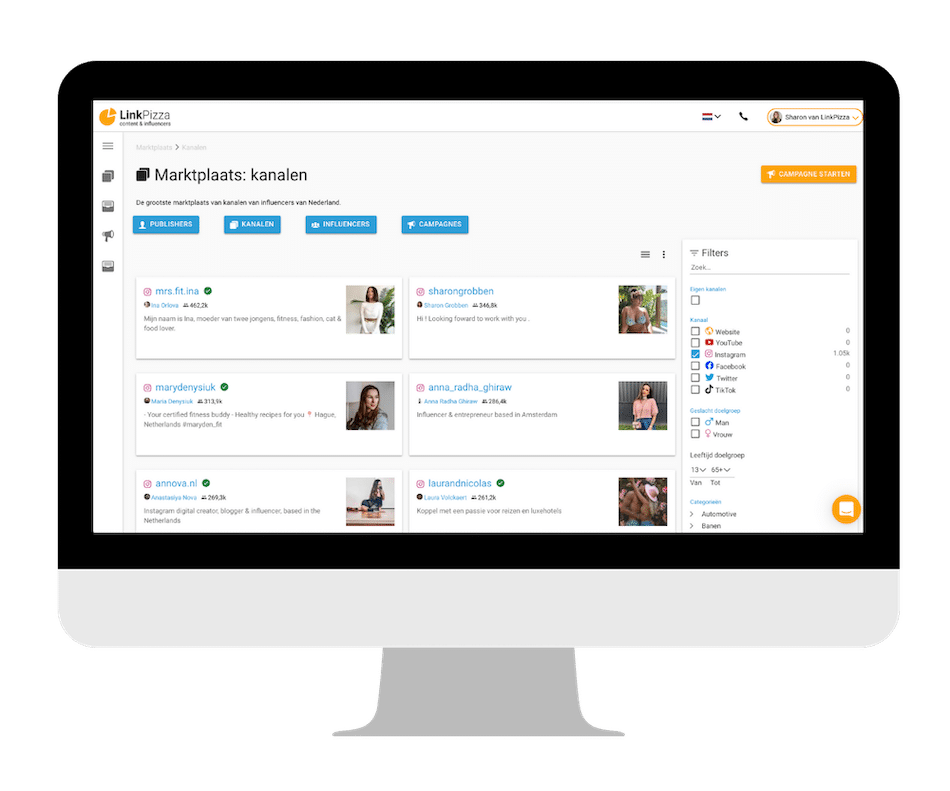 Engaging a social influencer buro too?
Engage even the most talented influencers. They will work to make your brand stand out among the desired target audience. Have relevant influencers respond to your campaign briefing with a creative proposal. Or select your favourites yourself from our marketplace with 7,200+ channels of validated influencers. Through LinkPizza, your campaign will be online the same day.
For influencer, creators & publishers
Influencer yourself? Then use our social influencer buro smartly!
Are you an influencer and want to expand your network? Then sign up immediately. You can then partner with a wide variety of companies and work for top brands. You will be notified the moment there are campaigns that would suit you. You will also create your own media kit that is visible anywhere and anytime to the clients within our platform.
So don't wait any longer and register with us for free. You can already participate if you have at least 250 unique visitors per month or followers.
"At LinkPizza, you get professional help to get the most out of your influencer campaign."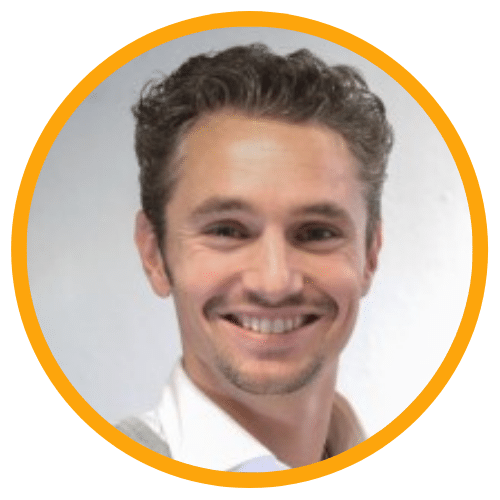 Sander Vessies
CEO Giftomatic
Influencer buro LinkPizza: a few examples
Are you also curious what kind of brands and specific influencers have gone before you on our well-run platform? Then take a closer look at the various examples we have collected.
Benieuwd wat influencer bureau LinkPizza kan betekenen voor jouw product, merk of bedrijf? Sign in as advertiser and select the most suitable and appropriate subscription for you.
Do you fancy creating your own cool campaigns for brands and companies? Sign up and get to work creating your unique media kit.
Frequently asked questions