Briefing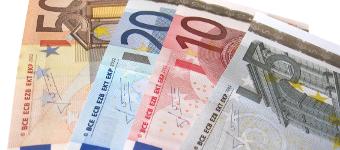 Campaign expectations
Eén van de meest bekendste kredietbemiddelaars van Nederland is op zoek naar content over geld lenen. Zelfstandig een artikel schrijven wat aansluit bij jouw thema heeft de voorkeur, maar content aanleveren behoort ook tot de mogelijkheden.
Inspiratie nodig? Onderstaand enkele interessante onderwerpen of vraag een gratis artikel aan.
Geld lenen voor plastische chirurgie neemt toe (vermoeden: sociale media en de groeiende economie). Vooral borstvergrotingen populair, maar niet iedereen is op de hoogte van alle leenvormen (kiezen vaak voor betalen in termijnen ipv een persoonlijke lening).
Klant is in populariteit gestegen na afschaffing autofinanciering met 0% rente.
Tips voor het financieren van een auto.
Door de lage rente van persoonlijke leningen is het nog aantrekkelijker om een verbouwing te financieren met een consumptief krediet.
Influencers die geld lenen betalen vaak 3x zoveel rente omdat ze (eigenwijs) uitwijken naar een creditcard of koop of afbetaling (zie het nieuws omtrent Lissette Calveiro).
Wat is het verschil tussen een doorlopend krediet en een persoonlijke lening?
Kopen op afbetaling veel duurder dan een consumptief krediet.