Briefing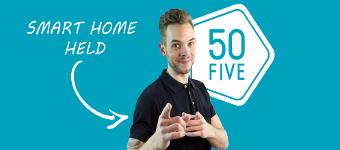 Campaign expectations
Dé smart home specialist met webshops in Nederland, België, Frankrijk, Duitsland en het Verenigd Koninkrijk is 50five, onderdeel van energiemaatschappij Engie. Onze ambitie is om hét platform te worden binnen de snelgroeiende smart home markt.
Wij merken dat veel mensen nog niet weten dat er voor dagelijkse problemen of frustraties vaak slimme oplossingen zijn. Samen met Leon van der Zanden zijn we daarom de campagne "Dagelijkse Domme Dingen" gestart (https://www.50five.nl/dagelijkse-domme-dingen), waarmee we mensen in dit geval bewust willen maken van slimme beveiligingsoplossingen. Zo kan je met een wifi camera je huis en tuin in de gaten houden, dankzij een slimme rookmelder een melding op je smartphone krijgen wanneer er brand is of 's avonds laat al zien wie er voor de deur staat voor je deze opent via een slimme deurbel.
Wij zijn op zoek naar (content) partners die samen met ons dit bewustzijn willen creëren. Hiervoor zoeken we met name partners die hun eigen draai kunnen geven aan smart home, waardoor dit jouw lezers inspireert en motiveert. We zoeken daarmee geen voor de hand liggende content, maar zijn vooral benieuwd naar eigenzinnige ideeën. We worden graag verrast!
Inspiratie kan je hiervoor opdoen via de Dagelijkse Domme Dingen campagne of onze beveiligingspagina (https://www.50five.nl/beveiliging). Ook mag je schrijven over de merken die we verkopen, zoals Nest, Philips Hue, Sonos, Somfy en Ring.
50five bestaat pas twee jaar en we werken daarom met een beperkt budget. Het kan daarom zo zijn dat we op sommige voorstellen niet of pas later in kunnen gaan. We nemen echter alle voorstellen in overweging: Heb jij een goed voorstel voor ons? Laat het ons horen!