Briefing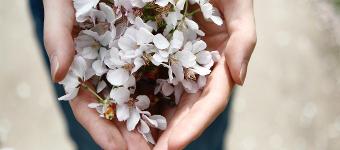 Campaign expectations
Bach remedies richten zich op jou. Ze helpen je om vertrouwen in jezelf te herwinnen en zelf de uitdagingen waar je tegenaan loopt op te lossen.
Voor een opdrachtgever ben ik op zoek naar mensen die persoonlijk samengestelde Bachremedies onder de aandacht willen brengen. Gezien het beperkte budget van deze kleine partij, gaat de voorkeur uit naar mensen die op basis van een barter (eventueel + kleine vergoeding, afhankelijk van bereik) een (korte) review willen geven. Dit kan door middel van een post op Instagram, waar indien gewenst een winactie aan gekoppeld kan worden, of een review op een relevante blog.
Je ontvangt een door een gediplomeerd natuurtherapeut persoonlijk voor jou samengestelde bloesemsremedie, met informatie over welke bloesems voor jou zijn geselecteerd.
Indien je geen interesse hebt in het testen, maar wel een samenwerking aan wilt gaan, dan is een link in bestaande content ook een mogelijkheid. Kijk daarvoor op onze linkcampagne 'Bach Therapie'.
Let op:
Gelieve niet te bieden met een voorstel voor het schrijven van een volledig artikel of blogbericht.